Cold nights have set in hard this October. So far it's the second coldest on record. Add to that, the rains that were scarce during the growing season have been putting in more regular appearances, making harvesting messy, at the very least. In spite of the weather, we've been working on cleaning up the garden and bringing in the fall harvest.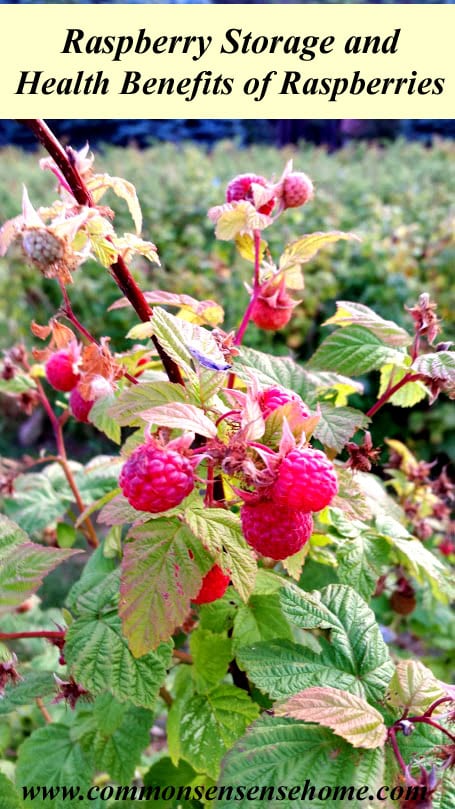 Some of our family favorites that were still going strong at frost time were the Fall Red and Fall Gold raspberries. I really like these everybearing varieties because they start producing in late June/early July and keep going until frost. I put down soaker hoses in the patches back in July after it became obvious that we were going to be short on rain this season, and that saved the crop. Over the course of the season, we gathered quite a few quarts of berries. Several of them went directly into tummies, into pie, and into the jam pot, but most went into the freezer.
Raspberries are very tasty, but they also pack a lot of nutritional punch.
…