We'll be hosting our next annual Common Sense Homestead Open House on Saturday, October 5, 2019, from 10:00 a.m. until 4 p.m. .
Our family will be giving tours of the home and grounds during this time. You're welcome to take a quick look or stay for a longer visit during the open house hours.
If you've wanted to see firsthand all the odds and ends I've talked about online, now's your chance.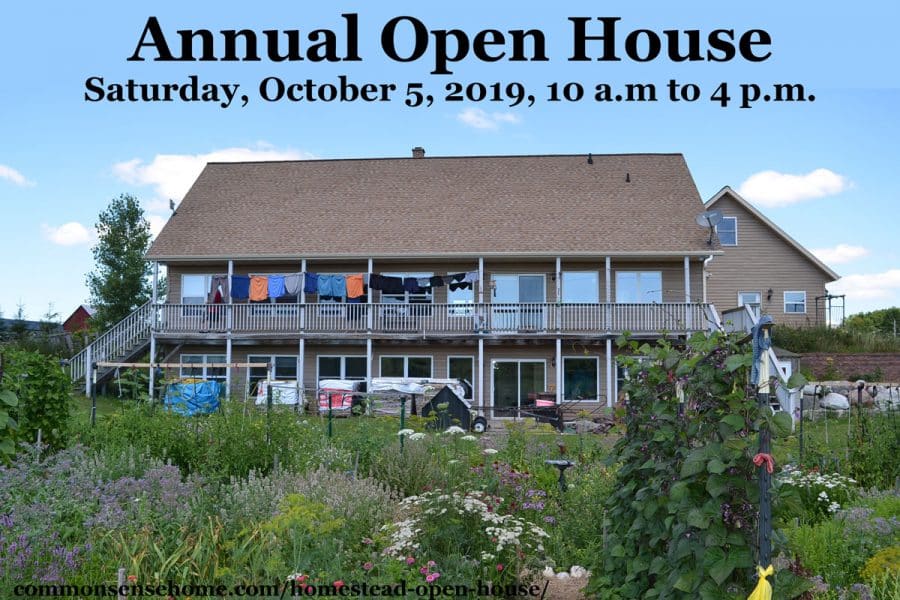 …