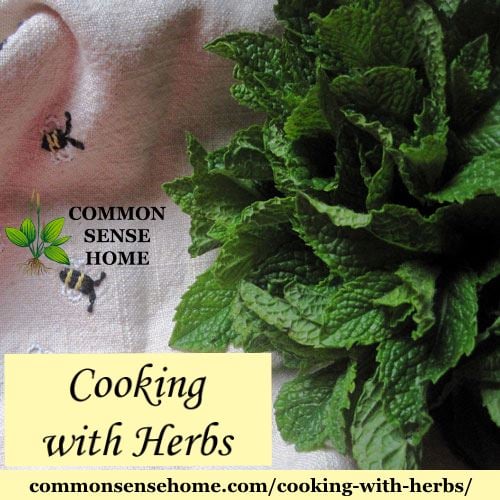 This is a guest post from Jennifer Downing of Nourish about cooking with herbs.
I love my vegetable garden. It's tucked in the corner of the yard surrounded by a white picket fence. It makes me happy. Buzzing with honey bees from our hive, bushels of beans and towering tomatoes, this modest garden produces a lot of food for my family.
I dream of acres and neat rows of rotational planting but ironically, the yellow house garden has wonky paths and a patchwork of seed plots. It's fun, but not efficient. So, it may make sense a disproportionate percentage of my garden is filled with randomly placed herbs. They creep across the dirt and sway in the breeze. In spring, I anticipate the arrival of perennials like old friends. Selecting annuals is thrilling as I search for something new to play with in the kitchen. Since many herbs are easy to grow, I am left with little do but harvest and, harvest, and harvest. I step into the garden, gather fragrant arm loads full and return to the kitchen and get cooking with herbs.
…