The Battery Powered Heater – Mythical Heating System
There are thousands of online searches each month for "battery operated heaters" and "battery powered heaters". Small individual battery powered heaters for jackets, blankets, gloves, boots and 500BTU 12v car battery heaters do exist.The bad news? A large portable battery powered space heater does not exist.
Good News: There are some options available you might not know about. As an example you can buy safe indoor propane heaters.
It is possible a portable battery operated space heater might exist in the future. Newer batteries like the 18650, 21700 and 26650 can hold a lot more charge than older alkaline batteries. We will update this post as technology changes. Last Update: Jan 2020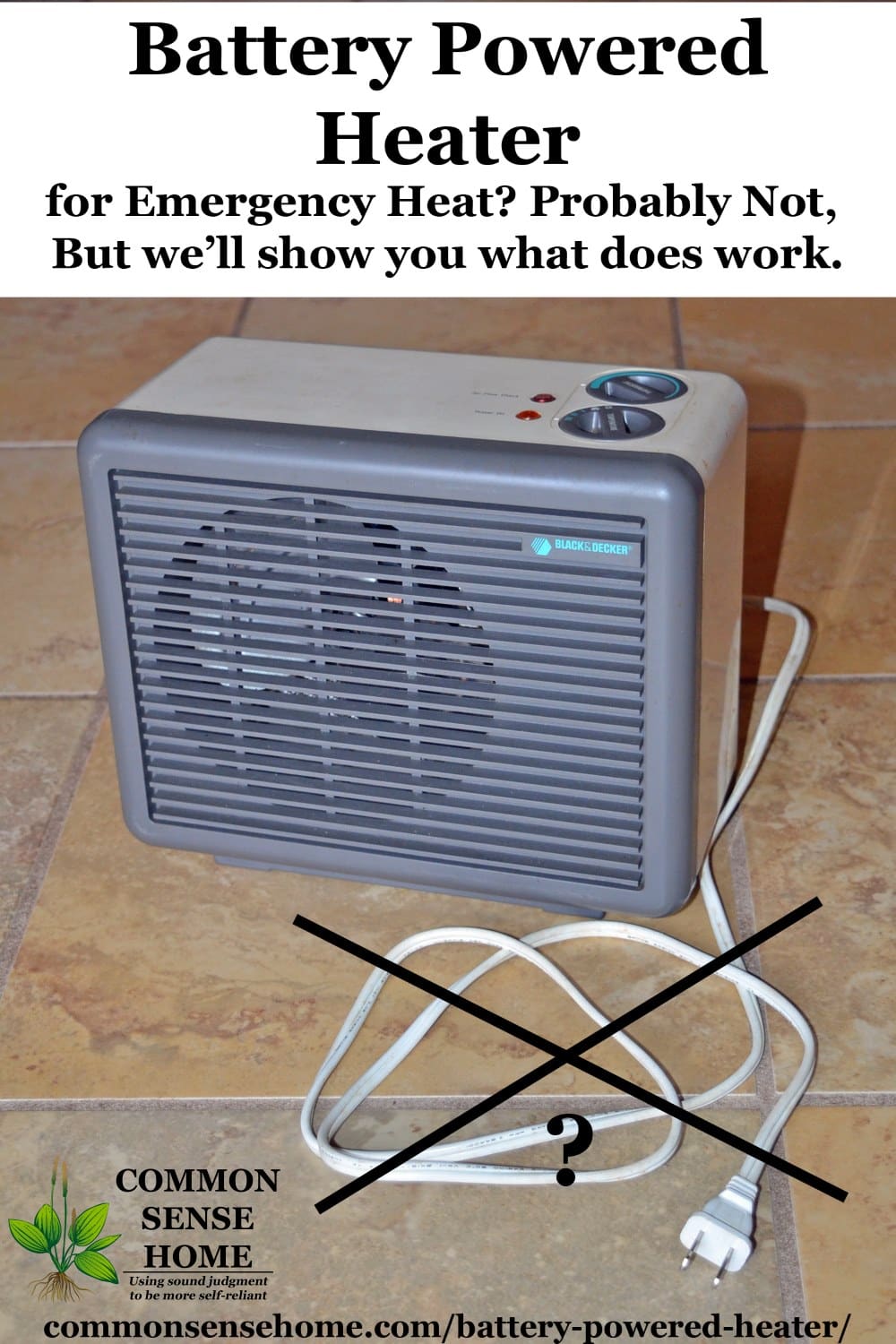 …