In fall 2018, we noticed that one of our runner ducks, Miss Emerald, was lethargic and having difficulty breathing. On closer examination, we suspected she had ascites, also known as "water belly".
We made the diagnosis in early October, and treated her over the course of the next several months. Her condition improved, and her quality of life is good.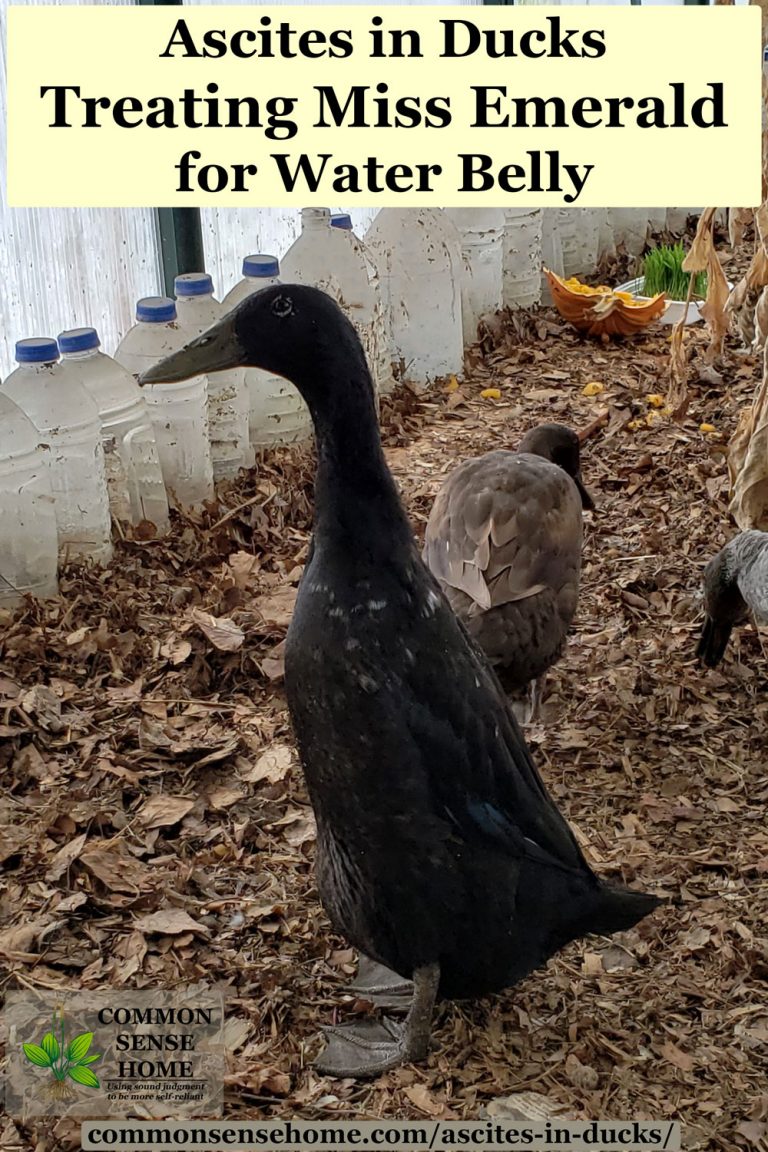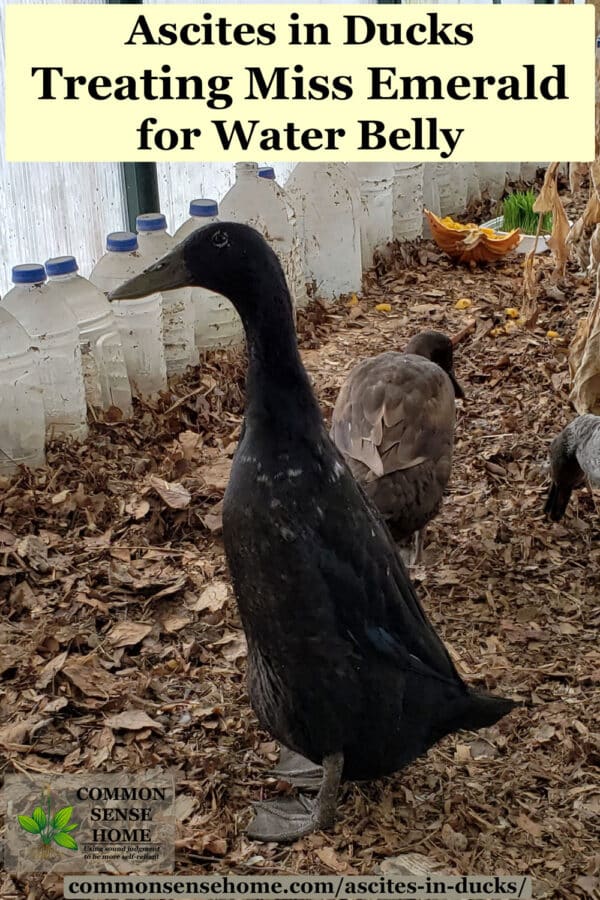 There is no cure for ascites, but our goal is to give her the best possible quality of life for as long as possible. She and her flock mates are trained for pest control in the garden, and are an important part of our homestead – as well as being adorable.
In this post, I'll share some basic info on ascites in ducks and other poultry, as well as our treatment and care regimen.
…