It's that time of year again! Along with fun in the sun, one often ends up dealing with insect bites and stings from mosquitoes, bees, wasps, spiders and all things creepy crawly.
Just this past weekend, I accidentally grabbed a yellowjacket while moving plant trays around in my cold frame. I never even saw the critter, as it was hiding under the lip of a plant tray, but within a fraction of a second I had pounding, stabbing pain shooting through my fingertip.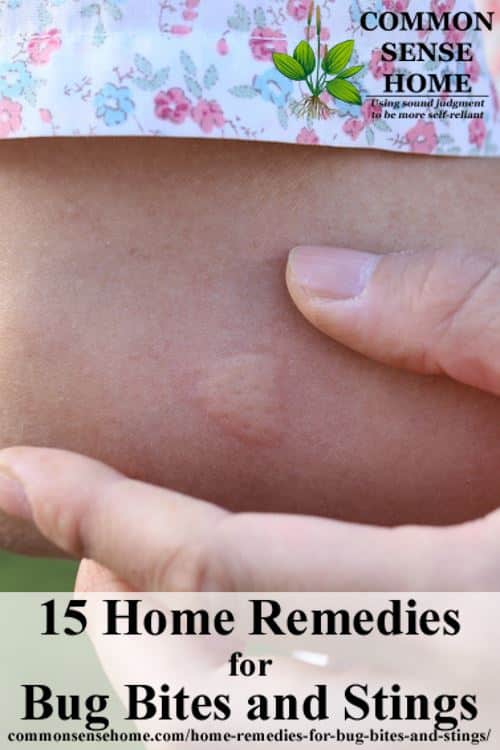 I scooted over to the garden to grab some plant medicine, and went inside to lick my wounds and share the "fun" with the folks on the Common Sense Home Facebook page.
So many people chimed in with their own home remedies for bug bites and stings that I decided to put together a post to share them all, plus some tips of my own.
…