Peach Cobbler Crumble Dessert for the Dutch Oven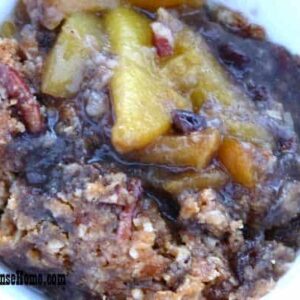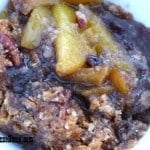 Scale
Ingredients
3 quart

jars of home canned peaches (you can use store bought)

1 1/2

C fresh ground soft white wheat (you can use cake flour)

1/2

C quick oats

1/4

t salt

1/2

C brown sugar

1 1/2

C coconut oil

1/2

t baking soda

1/2

C chopped pecans

1/2

t nutmeg
Instructions
Place peaches in dutch oven.
Mix together coconut oil, salt, soda, brown sugar, and nutmeg.
In a separate bowl mix together oats, flour and pecans.
Mix coconut oil mixture with the four mixture.
Spread mixture over the peaches. Place dutch oven over 6 hot coals and place 15-16 on the lid. Cook for about 45 minutes or until bubbly.