Rhubarbade and Strawberry-Rhubarbade – Easy Rhubarb Drink Recipes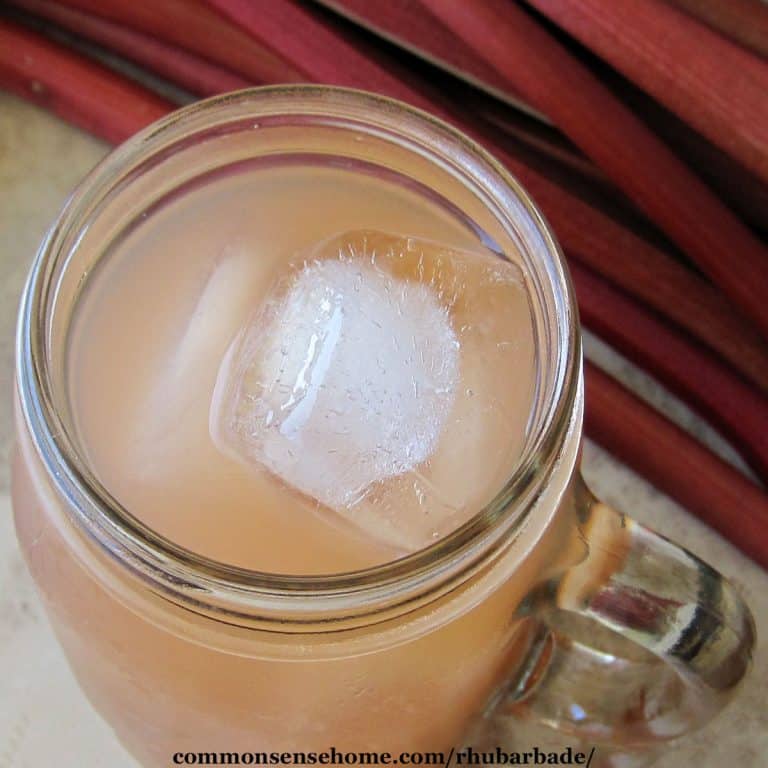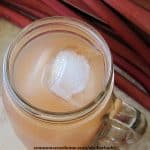 Rhubarbade and strawberry rhubarbade are two versions of "rhubarb lemonade" style rhubarb drink recipes. They're easy to make, and work fairly well as sugar free drinks when you sweeten with liquid stevia.
Ingredients
Rhubarb stems, fresh or frozen
Sugar or liquid stevia
water
Puree rhubarb in food processor, blender or electric juicer.
Strain through cheesecloth-lined strainer or fine mesh strainer, pressing solids.
I used my nylon kefir grain strainer. A jelly bag would work well, too.
Let stand several minutes, then skim froth from surface, if desired.
It's up to you how much you strain.
For every two cups rhubarb liquid add 3/4-1 cup sugar or 3/4 to 1 teaspoon liquid stevia extract and 6 cups water.
You may also use lemon flavored stevia extract.
Serve chilled. For every two cups rhubarb liquid, yield is 2 quarts.
Notes
If you prefer to use honey, dissolve it in warm water before mixing with the juice. I'd recommend 2/3 – 3/4 cup per two cups rhubarb juice.