Print
Honey Sweetened No-Bake Chocolate Peanut Butter Bars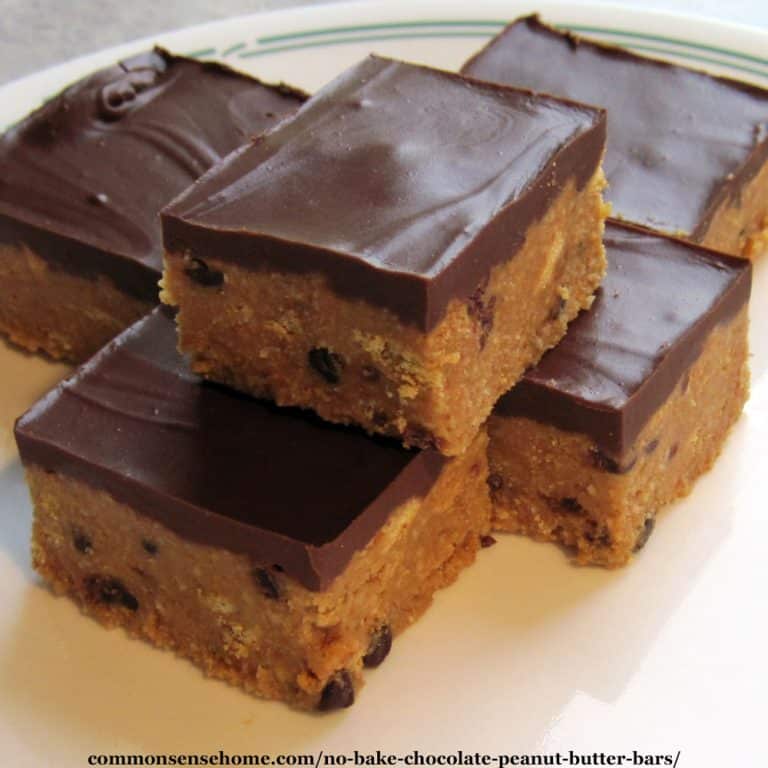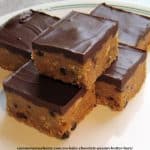 2 cups

peanut butter, divided

3/4 cup

(

1 1/2

sticks) butter, softened

3/4 cup

– 1 cup honey (to taste)

3/4 cup

oat bran

4 cups

(roughly

2

packets) graham crackers, crushed

2 cups

mini chocolate chips
Grease/butter a 13×9 inch baking pan.
Blend 1 1/4 cup peanut butter (reserve 3/4 cup for topping), butter and honey in a large bowl until creamy. Mix in oat bran. Mix in graham cracker crumbs and 1/2 cup mini chocolate chips (reserve 1 1/2 cup chips for topping).
Press mixture into baking pan and even out the top with a spatula.
Melt 3/4 cup peanut butter and 1 1/2 cup mini chips in a heavy bottom pot at low heat, stirring until smooth.
Spread chocolate/peanut butter mix over graham cracker mix.
Refrigerate two hours or overnight, until firm.
Cut into bars. Store in refrigerator. Makes around 60 bars.
Notes
This is a great make-ahead dessert.
Terms of Use - Privacy Policy - Disclosure