There comes a time in the life of most mommies when we look in the mirror and go "Whoa!" Pregnancies, age, stress, desk jobs, and diligent leftover cleanup can take their toll on a body. Stretch marks, gray hairs, tummy "pouches", scars, cellulite – if I'm being honest, they make me cringe a little. Society tells us that we should remain "forever young" – by whatever means necessary. Hair dyes, skin creams, combo c-sections/tummy tuck procedures, liposuction, laser treatments, botox – billions of dollars are spent each year on the so-called "beauty" industry.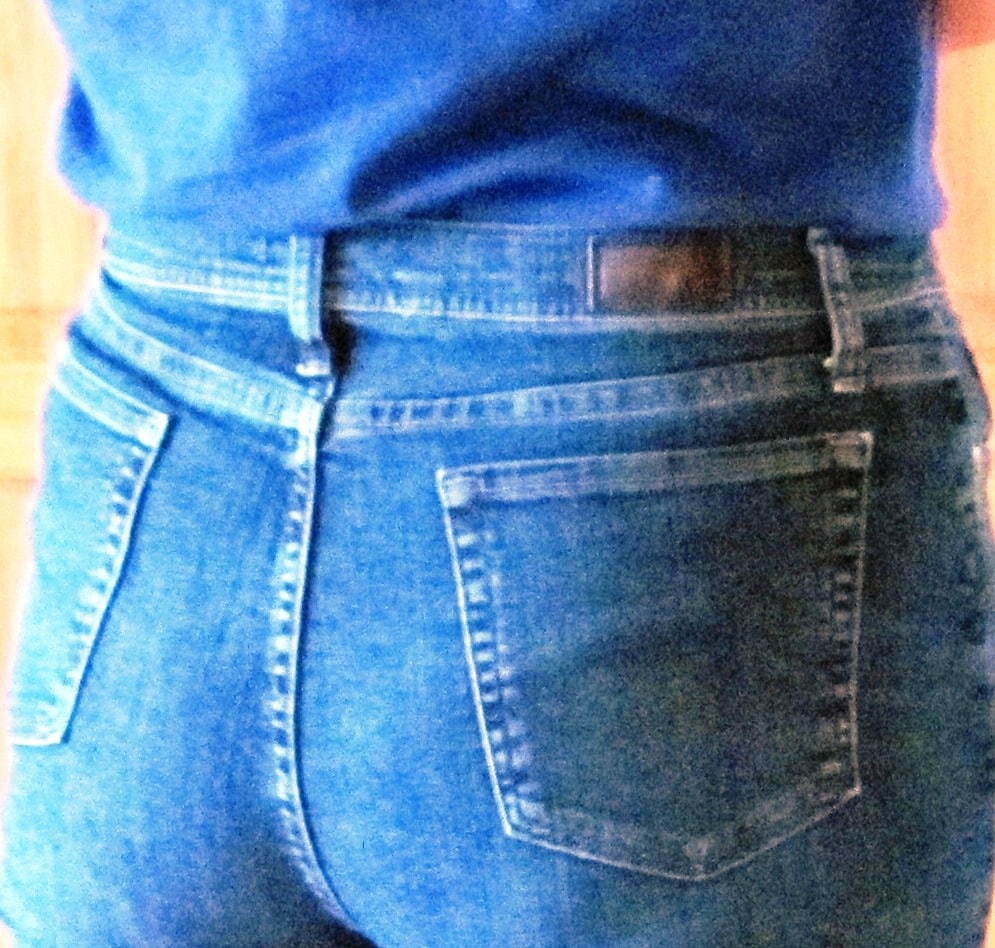 Let me tell you what I see when I look around at friends and loved ones.
Those wrinkles on the forehead and crinkles around the eyes represent a deeply caring heart and joyous spirit that loves to laugh.
That tummy that droops a bit in spite of exercise symbolizes six beautiful, amazing children.
Those stretch marks and wider hips embody the ability to deliver a healthy child without the need of a c-section, the transition from girl to woman, from woman to mother.
Grey hairs speak of a lifetime of experiences, a natural tapestry woven from the richness of our love, our stress, our sorrow.
Weathered hands with unpainted nails denote hours spent baking bread and cooking meals, helping with art projects, tending animals and all the other tasks that fill our days.
Breasts that fall gently on the chest instead of being inflated with silicon or saline to look like a "human doll" are a welcome pillow for a new baby or an injured child, and source of the best nutrition we can provide for our newborn children  (yes, they are good for other things, too, of course, but that's beyond the scope of this post ;-).
Those "grandma arms" with loose skin hanging between the elbow and shoulder epitomize some of the best, most comforting hugs I've ever had.
I can see these things when I look at other people, but somehow when I look in the mirror I judge more harshly.
Today, I'm going to allow myself grace and acceptance, and I encourage you to do the same. While I plan to continue to work for better health, I will do my best to avoid judging myself against unrealistic expectations.
The following is a Facebook post from a friend that prompted me to write this post.
I've carried a child within my body, slept with them on my chest. I've kissed little toes and wiped away tears. I've been puked on, peed on and spent sleepless nights cradling my child, but I wouldn't have it any other way. My body isn't magazine perfect, but when I look in the mirror I see a MOM, and there is no greater honor or blessing… Post this as your status if you are a proud Mom.
So, my friends and fellow moms, I challenge you to love the body you're in, and appreciate it for the miracle that it is. Yes, that is my backside in the photo above, and I've earned every inch of it.
This post was originally published on Living Well Moms, but I thought it was worth sharing again, as a friend and I were just talking about our gray hairs the other day. Remember, you've earned every one.