Do you ever find yourself comparing your home and garden to those you see online, and feeling bad because you don't measure up? I decided to throw this post together because I've found myself playing that game recently, and I think it's good to have a gentle reminder that there's more to people's lives than you see on the internet. We all want to put our best work forward for sharing, but I'd like to give you a peek at what you don't see in the photos.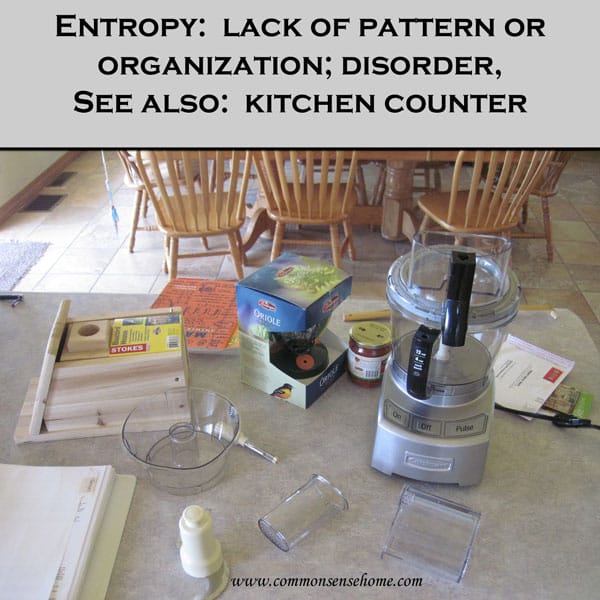 Those who have been with us for a while know that I like to use my own photos. I like to write about what I know. As I've worked on the blog longer, my photos reflect that experience.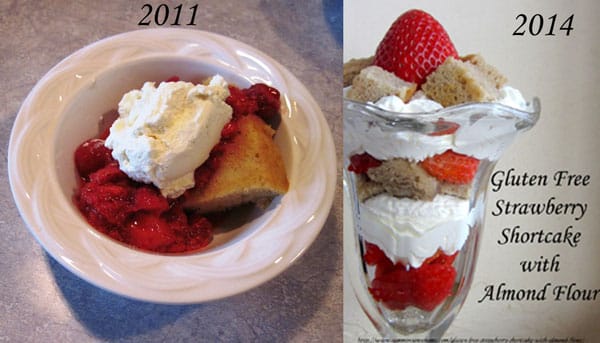 The gluten free strawberry shortcake still tastes the same, but as we used to say in the catering business, "The eye eats first."
That's another thing not seen or mentioned much here on the website – my family owned a catering business for many years, and that was my summer job through high school and much of college. I'm not a super fancy cook, but I have done a lot of cooking. 🙂
Backdrops and Fancy Lighting
So far I haven't taken the plunge and invested much on photography equipment. I've got a 4 year old Canon Powershot D10, which is water and impact resistant and has served me well. Since it's not the latest and greatest, you can buy it used for under $100. I did splurge on some photo backdrops – fabric samples from the thrift store that cost 25 cents. 🙂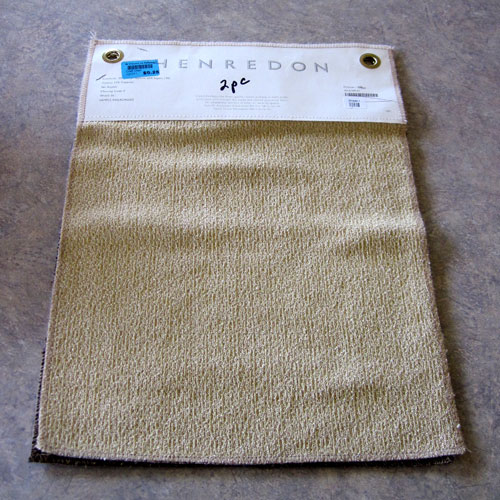 You might recognize them from the recent pancake post. The wood in the background is the side of my kitchen cabinets.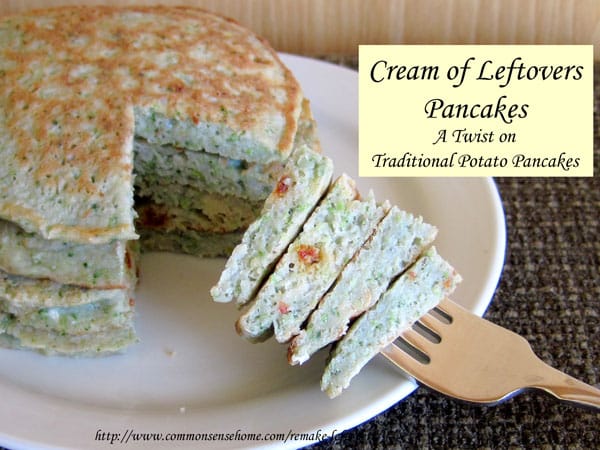 What else is going on in the kitchen? Today, from left to right, we have:
a 50 pound bag of flour that I'm going to split with a neighbor.
pieces of a rocket stove I'll be reviewing soon
bulk honey that I just purchased through a group buy
72 hour kit I recently reviewed (on floor, husband was swapping out some items)
Sodastream, Berkey water filter
Bin of onions and potatoes I just brought up from the root cellar
Collagen peptides, personal water filter, daises from my husband, binoculars for spying on the deer in the back yard, and a pile of the boys' homeschooling books
Another corner:
Kombucha brewing way in the back under the towel
Vitamix with ear muffs – it's loud
Drying plastic freezer bags from fruits and veggies for reuse on old olive oil and vinegar bottles
yogurt tubs for collecting egg shells and coffee grounds for the garden
Drying out a Mavea filter for recycling
knives and some garlic bulbs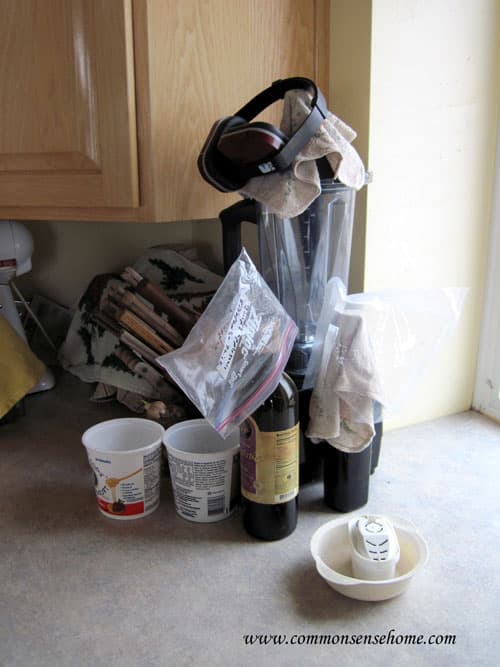 Real life isn't all sunshine and rainbows and perfectly manicured everything. Real life gets messy. My floors are not always clean, my clothes are sometimes stained or torn or mended, I squawk at my kids now and again. Recipes sometimes flop, plants don't grow, and cats get into mischief and tip over trays of seedlings.
Don't be afraid to try new things because you might fail. The only people who never fail are those who never try. You don't have to do everything, just do what you can. Know that I am here for you to help if I can with advice, or hook you up with friends who can help if it's a topic I'm not familiar with.
I'll be back to more "how to" posts later in the week, and we've got some great giveaways coming up soon with water filtration systems, rocket stoves, great books and other items. Don't forget to subscribe to updates. I never sell or share your email. Don't forget to open your emails, too, because I boot people off the list who haven't opened any for a couple of months. (I have to pay to maintain my mail list, so I want to make sure I'm mailing people who are actually interested.)
Onward!