UNREAL™ candy is a better choice for those who want the convenience of a prepackaged sweet treat without all the "junk" commonly used in most of the national brands. (Check out a comparison under black light of UNREAL™ versus standard candy bar on their website.)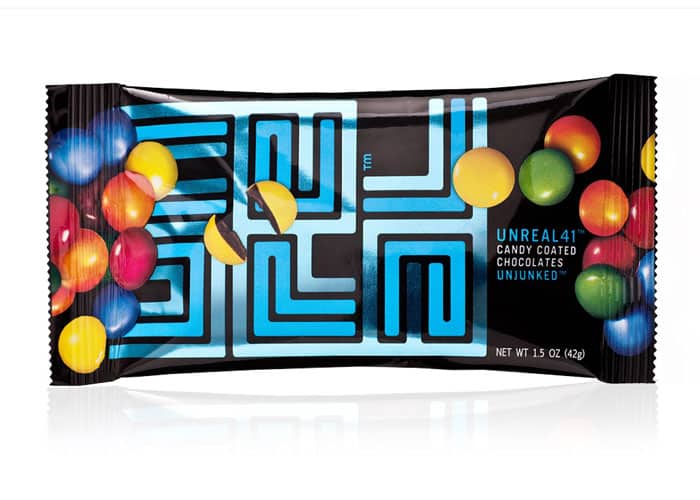 When we enjoyed our samples, one of the first things I thought was that the UNREAL™ products tasted more like I remember candy tasting when I was a kid. The peanut butter tasted like peanuts, the chocolate tasted like chocolate. The last time I purchased some of the mainstream brands (even when I purchased another brand of "natural" peanut butter cups), they were sweet, bland and had a rather waxy texture to the chocolate. Not so with the UNREAL™ treats. If I'm going to splurge on eating something sweet, I prefer to splurge on something that tastes good and is "less bad".
While the UNREAL™ products don't qualify as health food, they do contain less sugar and more fiber than a typical chocolate candy. For example, Peanut M&Ms™ contain 250 calories, 25 grams of sugar, and 2 grams of fiber, while Unreal candy coated chocolate with peanuts contain 200 calories, 16 grams of sugar, and 3 grams of fiber.
I'd like to share a few questions and answers from UNREAL™.
What does "unjunked™" mean?
UNREAL™ is starting with candy, because it's the worst offender when it comes to "junk" – corn syrup, hydrogenated fats, GMOs, artificial colors, flavors and preservatives. To "unjunk" means to replace all these ingredients with real cane sugar, real milk, more peanuts, and twice the cacao.
What makes UNREAL™ products unique?
Our candies contain no artificial flavors, preservatives or hormones; no GMO's (genetically modified organisms); no hydrogenated oils; and no corn syrup. Instead, we use real sugar, natural oils, and real milk. Also, you don't need to travel to a fancy health food store or pay a premium to buy our candy, it's only available where junk food is available.
Does UNREAL™ use any corn syrup?
Nope. In fact, our candies are 100% corn-free. No corn syrup, no corn oil, no corn in anything we make!
How much does UNREAL™ cost?
All pricing is at the sole discretion of the retailer. As a company, it's our intention to ensure that UNREAL™ candy doesn't cost any more than what you're used to paying for candy.
Where are your products produced?
We make our candy in the US & Canada.
Where can I buy UNREAL™ products?
The product is available all over the U.S. currently in Walgreens, Michaels, and CVS and coming soon to Kroger, Staples, Target, Fred Meyer, Ralphs, Rite Aid, BJs, and Food4Less. At this time we do not sell online so retail only, yet we are working on the online option
What's UNREAL™ candy look like?
Like candy. Since the colors are vegetable based not synthetic, they are different from your typical technicolor candies, but still bright and appealing.
Here are the peanut candies: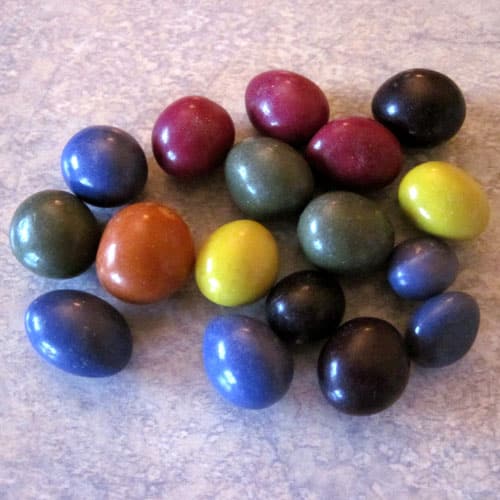 Here are the candy coated chocolates: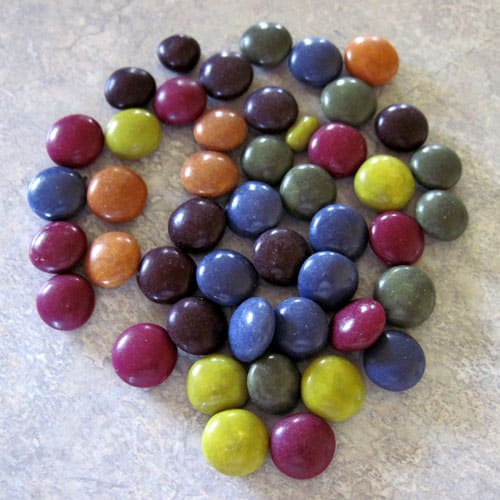 The caramel and nougat bars have a good layer of each: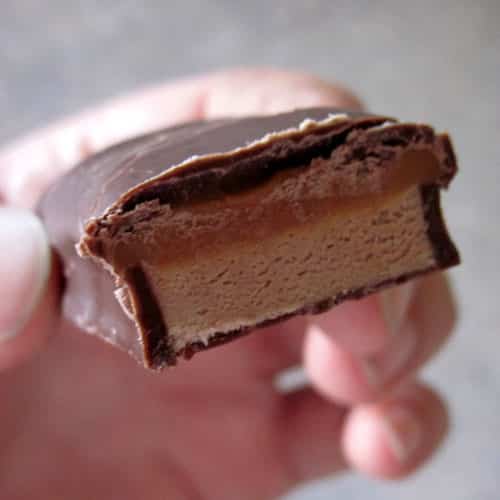 The peanut/caramel/nougat bars are loaded with peanuts: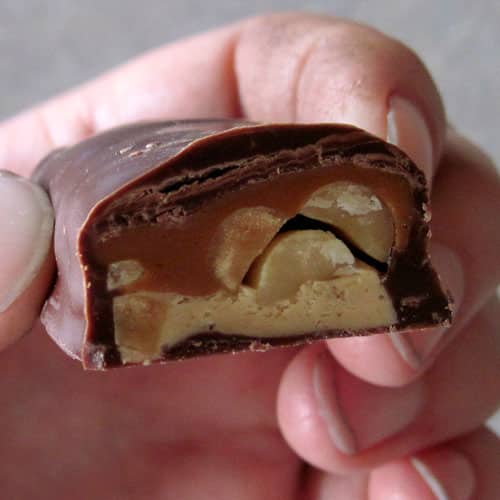 The peanut butter cups have a nice distribution of chocolate and peanut butter.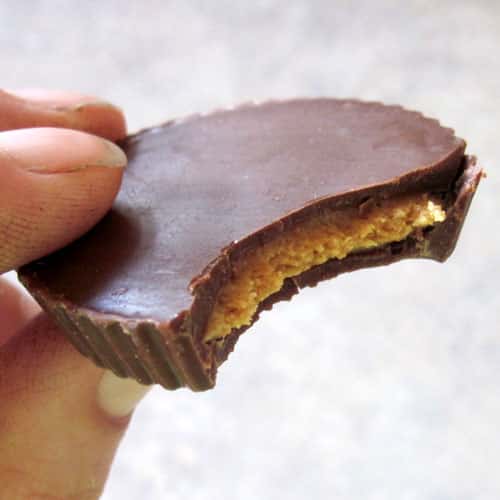 Plus they have the UNREAL™ logo on the back. 🙂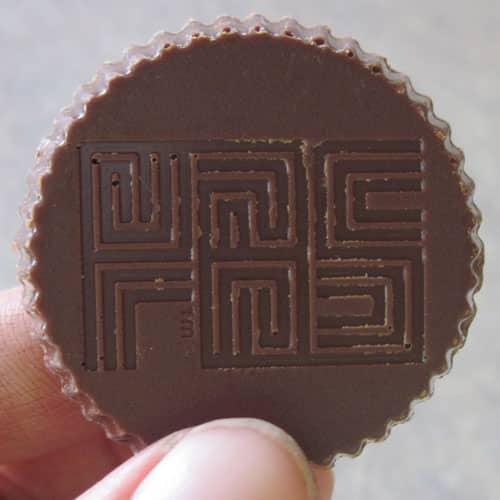 Win your own sample pack of UNREAL™ candy!
You can use the rafflecopter widget below (subscribers, click through to the site to enter) to enter to win a sample box of UNREAL™ candy.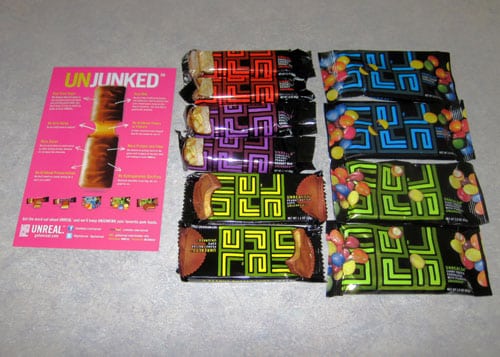 Just leave a comment below about why you'd like to try UNREAL™, or tell me which package of candy is upside down in the photo above. 😉 Additional entries can be obtained by Facebook and Twitter.
PS – If you're wondering why I'm doing somewhat of a strange mix of giveaways lately, it's because I'm on some eco-mom blogging lists. Next week will have the e- books "Wounds" and "Burns" from the Survival Doctor, after that there's a Mavea water filtration pitcher.