Last week the boys and I put in yet more soaker hoses around the garden. It can get crispy dry around here! 50 feet each through the Fall Red and Fall Gold patches, and 25 feet through the black raspberries (note to self: check variety of black raspberries). I've been hooking up one hose set each night and leaving it on all night – it's that dry. The raspberries are loaded with fruit, but it won't be much of a harvest without water. The berries stay small and seedy or just drop off without ripening unless they have adequate moisture. All total we are up to 250 feet of soaker hose in the garden and raspberries and I have one more 50 footer to add. I'm also thinking about laying out a drip irrigation grid in the melon patch, as, as mentioned, it is crazy dry around here.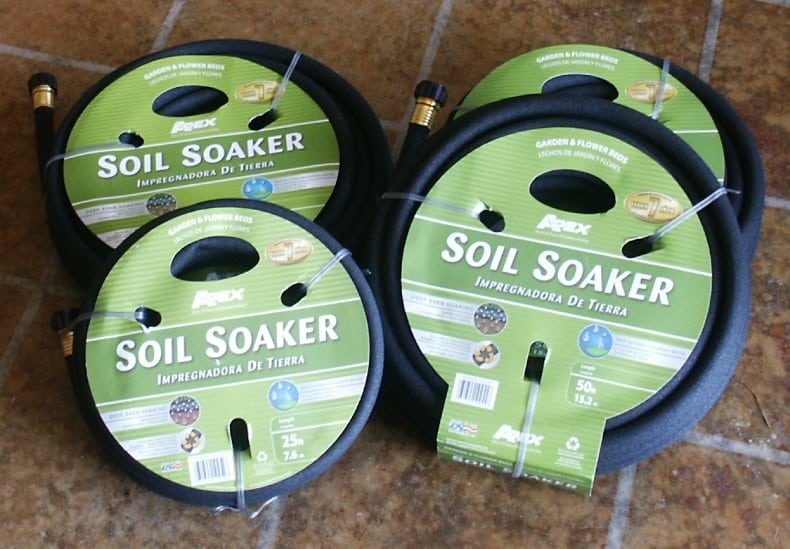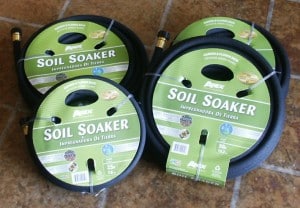 You'd think that living about 15 miles from one of the biggest freshwater lakes in the world that water wouldn't be a problem, but now we've had four years running with not enough rainfall through the summer months. When we bought this land back in 2004, I walked through prairie grasses that were as tall as I was. They haven't been that tall since. Plus, this year and last, it's been awfully cool in the summer months. It's generally more comfortable sleeping weather, sure, but the warm weather crops have really been suffering in the garden. Last year my harvest was way down – I didn't even have enough cukes to make pickles. This year, everything is just slow, and the germination rates on the cucumbers were very poor. I started tomatoes and the vine crops other than cucumbers inside, but the transplants are just creeping along. Hopefully – hopefully – we will get some rain soon, but in the meanwhile I'm doing what I can to keep everything going.
I have to admit, I don't like to put soaker hose through raspberries. My arms are scratched up well past the elbow (note to self: Put on long sleeve jacket and gloves before attempting to pull soaker hose through thorny canes – those openings in the patch are not as big as they look). (Additional note to self: working the soaker hose through the raspberry patch while it is tied to the end of a garden hoe does not work and does not keep arms out of the raspberries – see previous note.) I did put on a jacket and gloves for the second and third patches. I've been rotating through the hoses, watering one patch per night and letting it run all night. (Did I mention it is crunchy dry?) I water the garden during the day for an hour or two hours at a time because it's not quite as dry. It's not a good idea to make the hose runs longer than 100 feet or the pressure in the line can cause a blowout (been there, done that, with cheaper hose).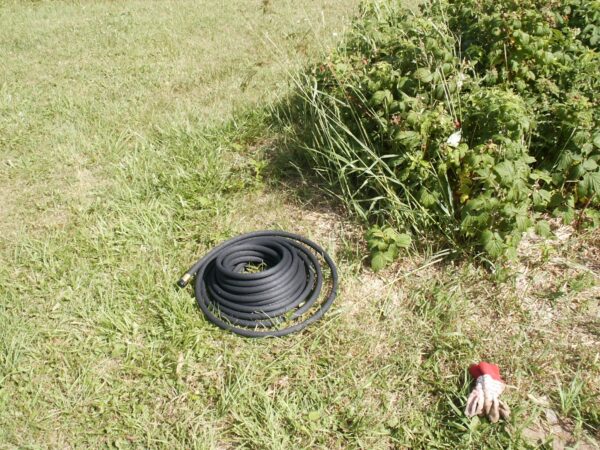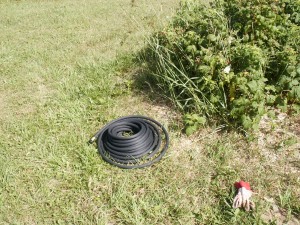 We start with a 50 foot coil of hose.
Pull it all the way through row one and stuff it into row two.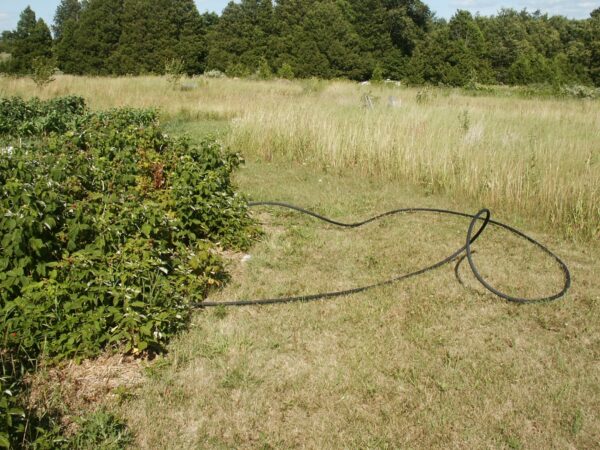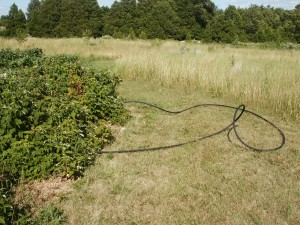 Repeat for row three and the last bit goes into row four.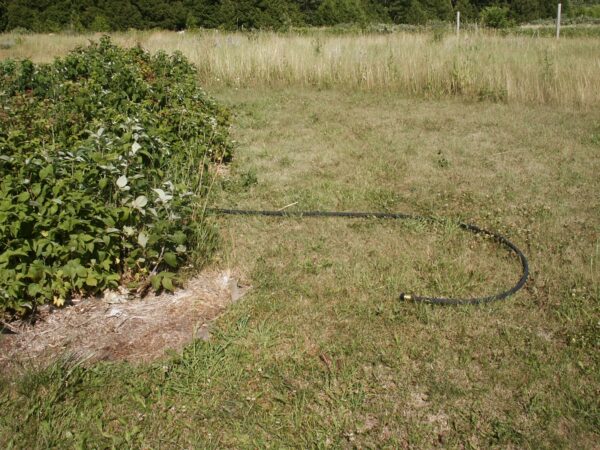 Apply a double thickness of cardboard and more mulch between the rows (and more mulch in the rows) and hope all of the time spent leads to more of these.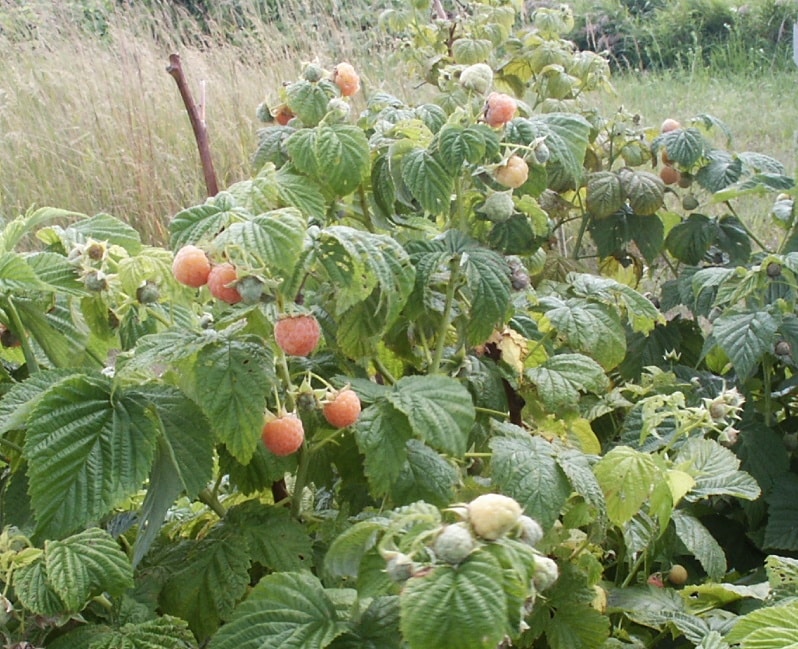 Related Links:
Global Buckets – Two bucket do-it-yourself self-watering containers.
Soaker Hose How-To – From SavingWater.org, an illustrated guide to using soaker hoses.
Drip Irrigation How-To – From SavingWater.org, steps for planning a simple drip irrigation system.