Thirty Days of Thankfulness
Each day this month I am giving thanks for something in my life that I am truly grateful, and I invite you to do the same. Share your thought here or on other public forums, or just keep them in your own heart – whatever works for you.
I am thankful for my kitties!
Today I am thankful for my kitties! I never pictured myself as a cat person, but they've worked their way into my heart.
Here are the three little kittens (and their mom) that showed up during a rainstorm in May 2010.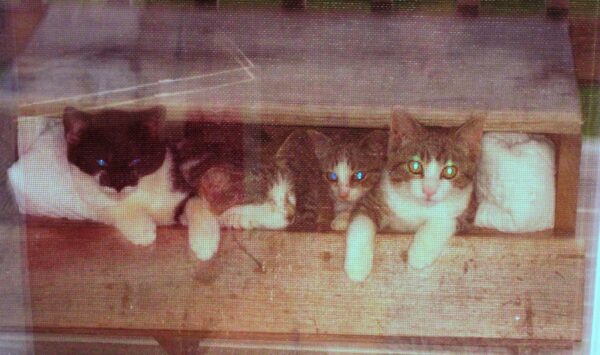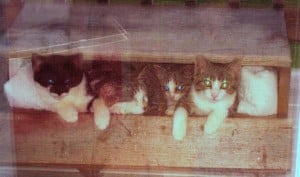 Mom was spayed, but stayed an outdoor cat (she was from the neighbor's farm). She still visits regularly. The kittens moved inside when the weather got cold.
There was Shiver.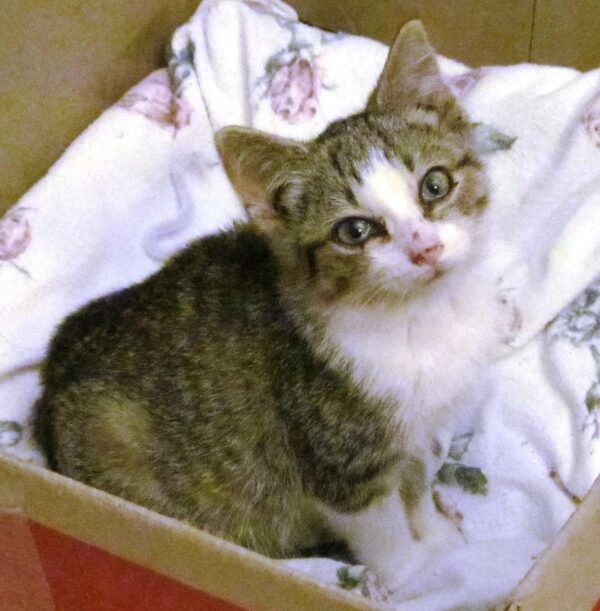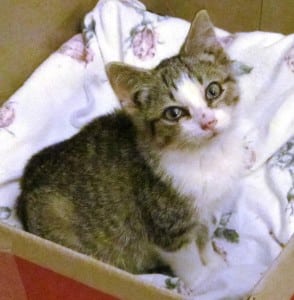 She came in first, and was about as sweet as sweet could be. Unfortunately, she was the runt of the litter, and had a number of defects inside and out. She started having seizures in 2011, and after a bout with a respiratory virus, she was left so weak and ill that she had to be put to sleep. Dunc made her a shroud out of his old t-shirts, and a special marker for her grave.
Shortly after Shiver moved in, her brother, Zorro, followed.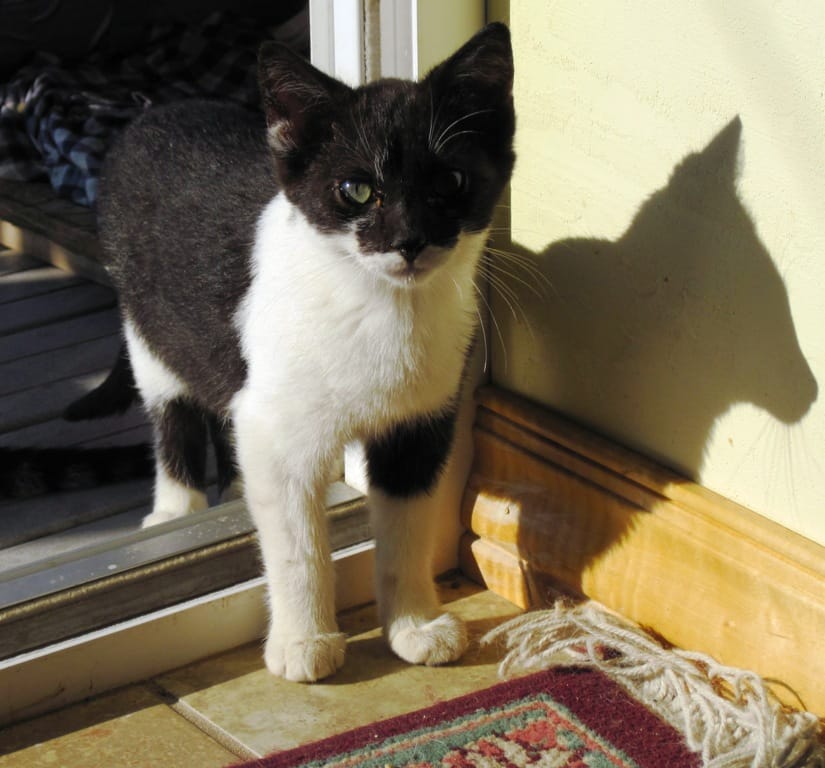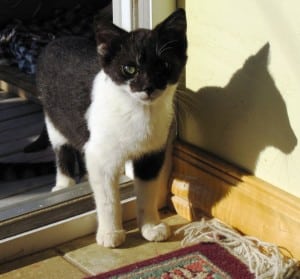 He's a good boy, very patient, even when he had to be washed because he rubbed up against some oil on the underside of the van.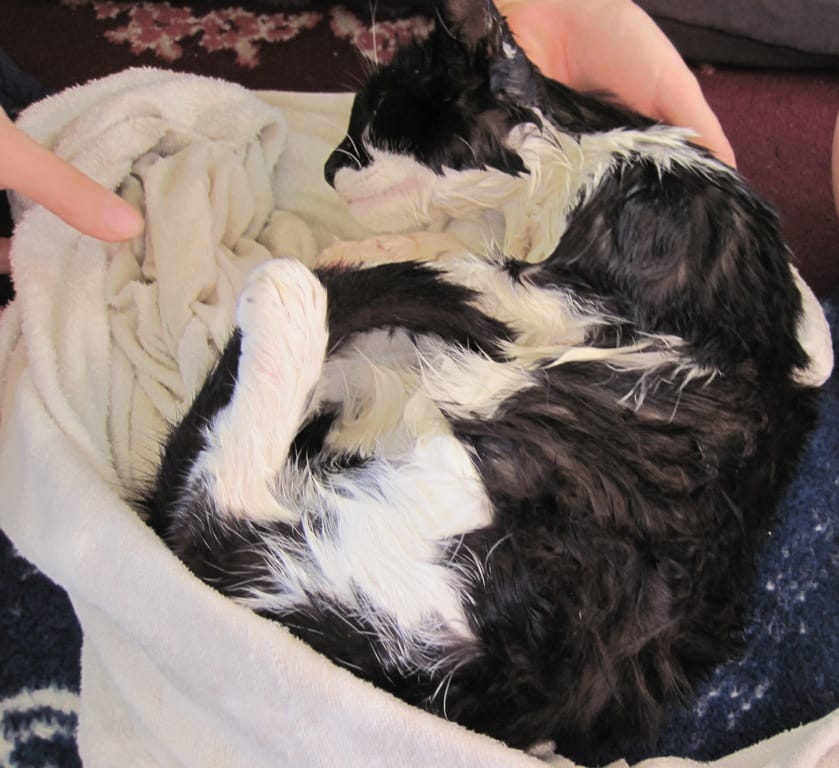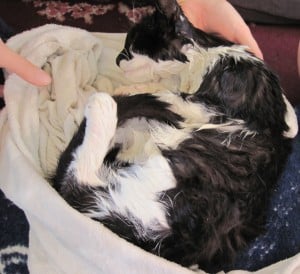 Their sister, Snap, only came in when I reached out and grabbed her in the middle of snowstorm in January 2011. She's still quite wild much of the time, and spends more time outside than in.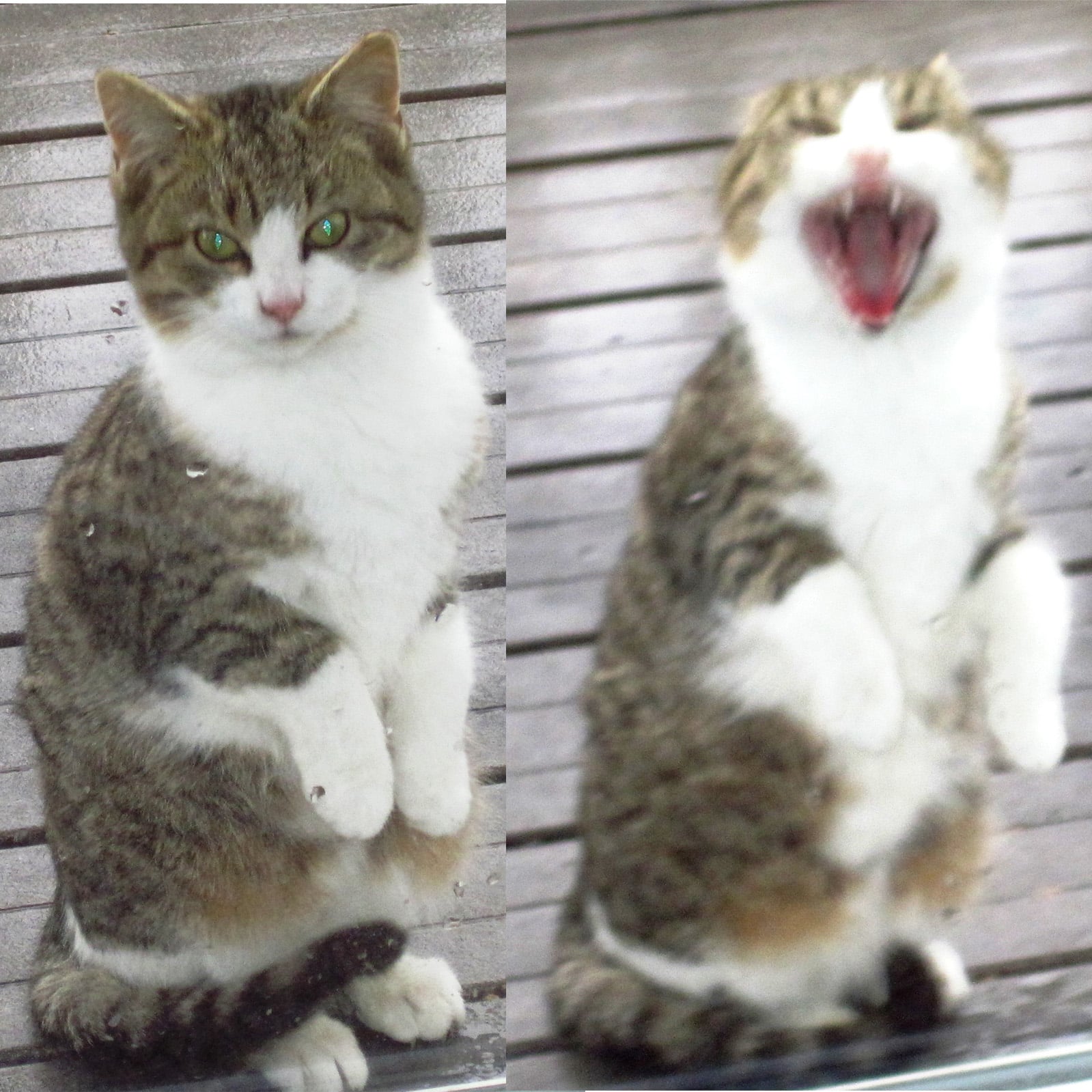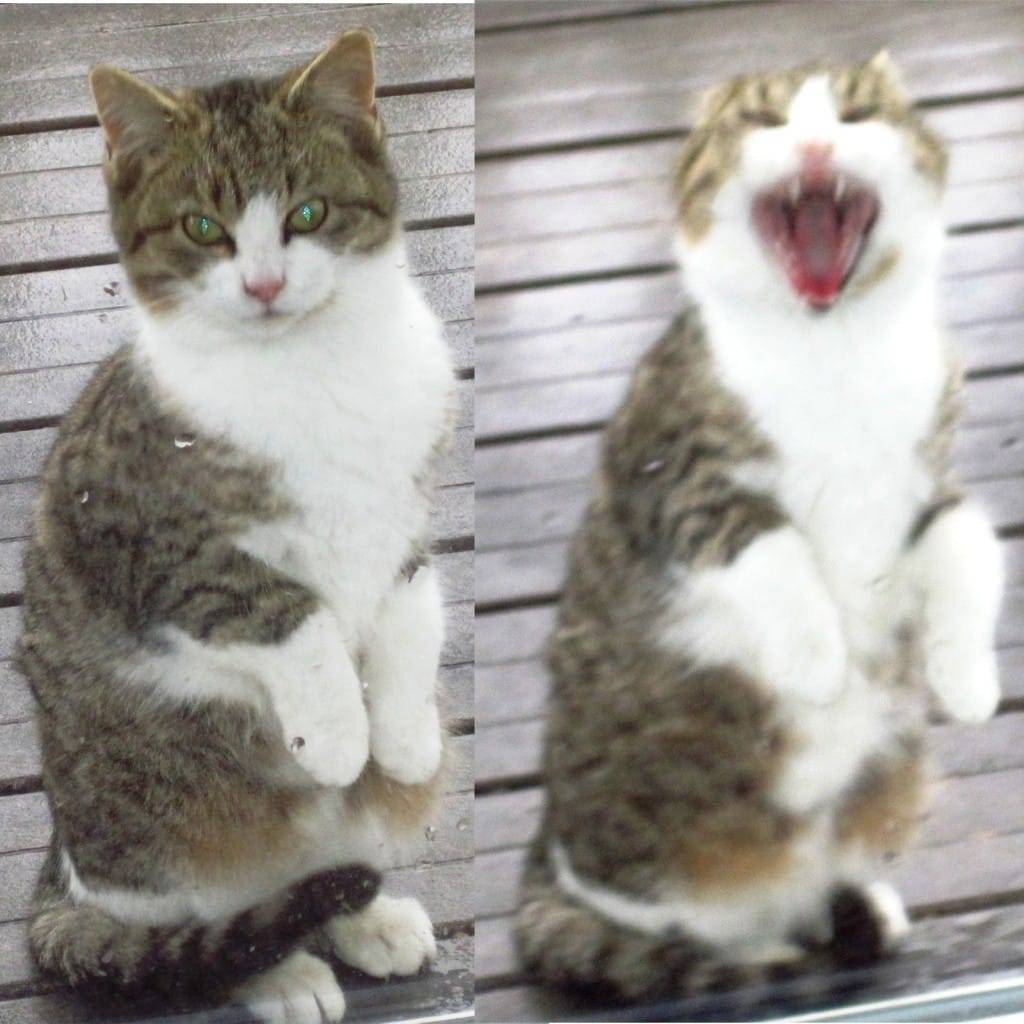 The kitties crack me up with their antics and give me lessons on the fine art of relaxation.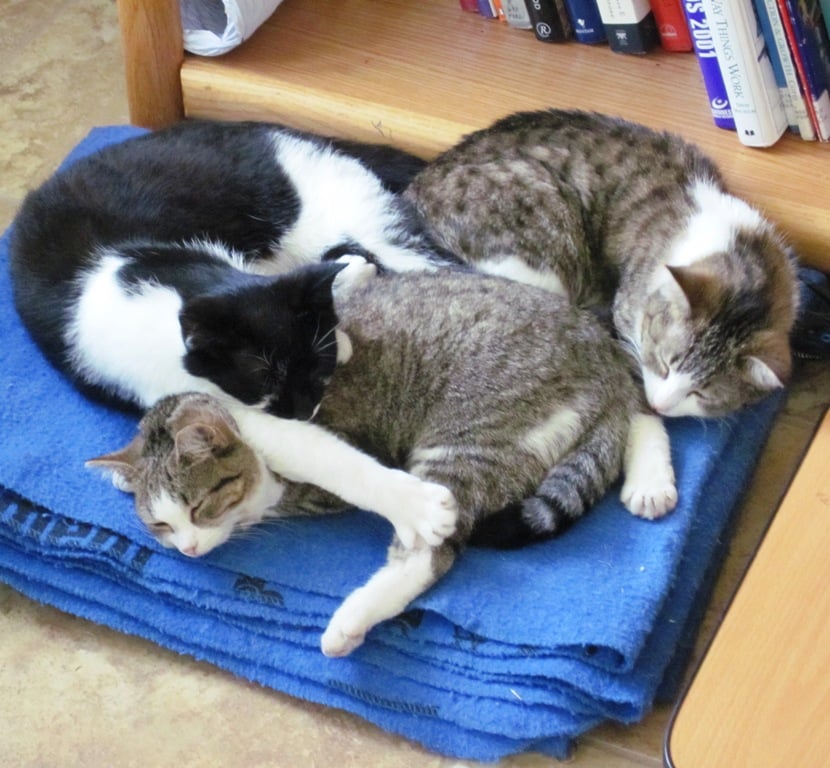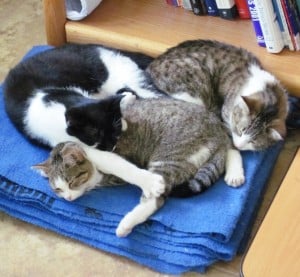 Do you have fuzzy friends in your life?
Just for the record – all our kitties have been spayed or neutered, as appropriate, which was no easy task with Snap.