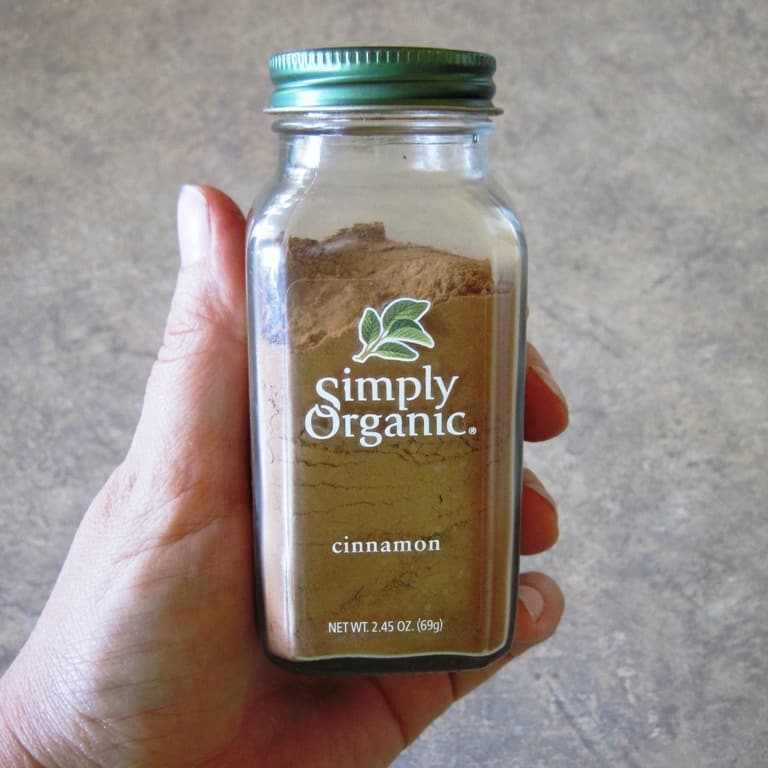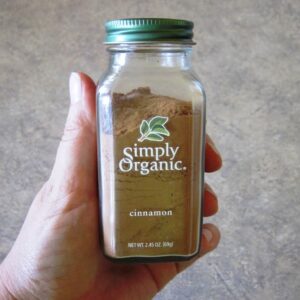 I'm sure I'm not the only one who has been frustrated with standard spice jar toppers. Most of the time when you unscrew the lid of the jar, you're faced with something like this: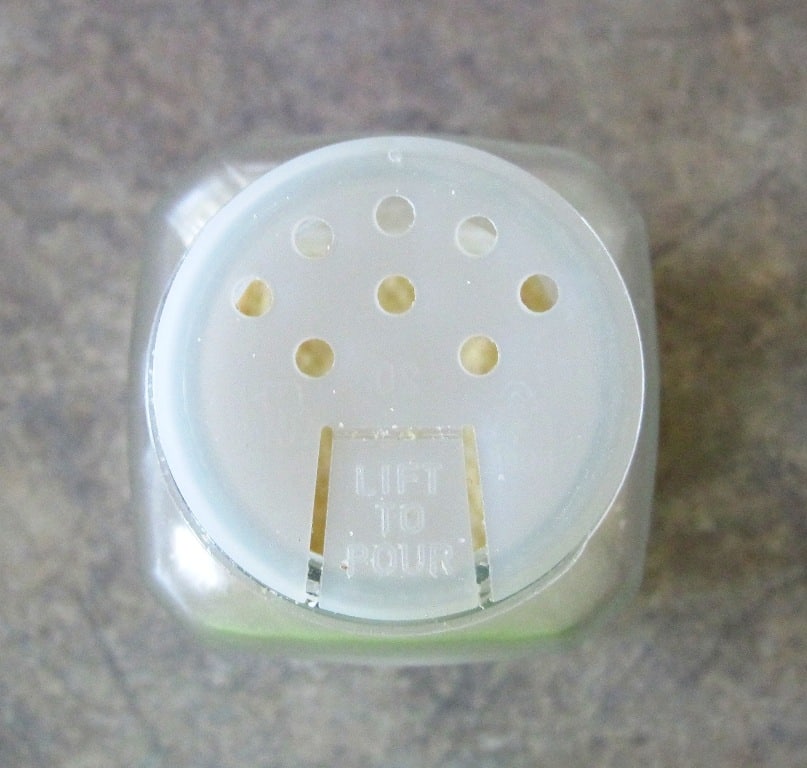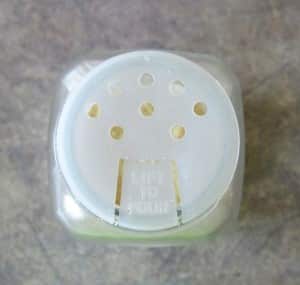 Does anyone really lift that little section of the top to pour spices into a measuring spoon? Most of the time, I just pried off the top, stuck the spoon in, and leveled it off as best as I could. It worked reasonably well, but for spices I use a lot that I like to measure with some precision, it was a bit of a hassle. So I had an idea…
What if I cut a neat opening for my measuring spoon to fit into? I know it's a small thing, but it's just so much handier to use. I pried the top off the jar, and used a combination of scissors and a sharp knife to make an opening wide enough to fit my tablespoon measuring spoon. I popped the top back on, and now I have a shaker/scoop combo top.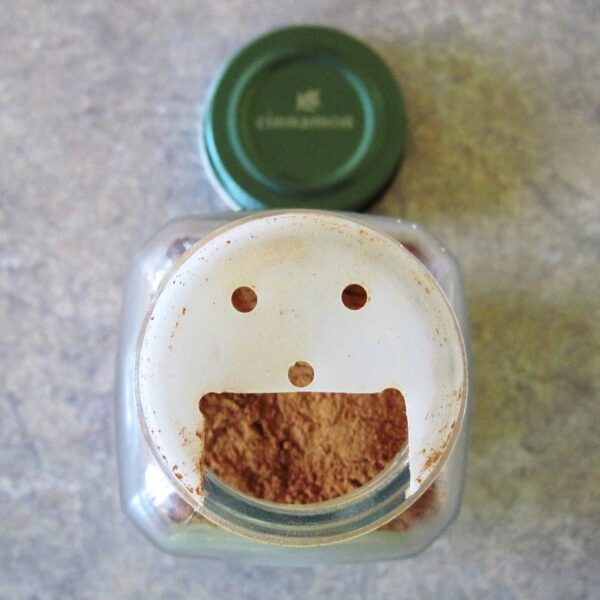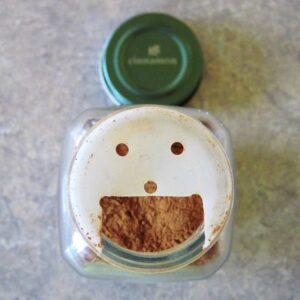 See? It even looks like it's smiling at you. 😉 Because I buy most of my herbs in bulk and refill my old jars, a few minutes of modification lasts a long, long time, and saves a lot of minutes when you're baking. You can still use the shaker section to sprinkle the herbs, just don't forget that there's a hole on one side and put a LOT of cinnamon in your oatmeal. (It was still pretty tasty, just REALLY "cinnamony"!)
My preferred measuring spoons are the long, narrow ones.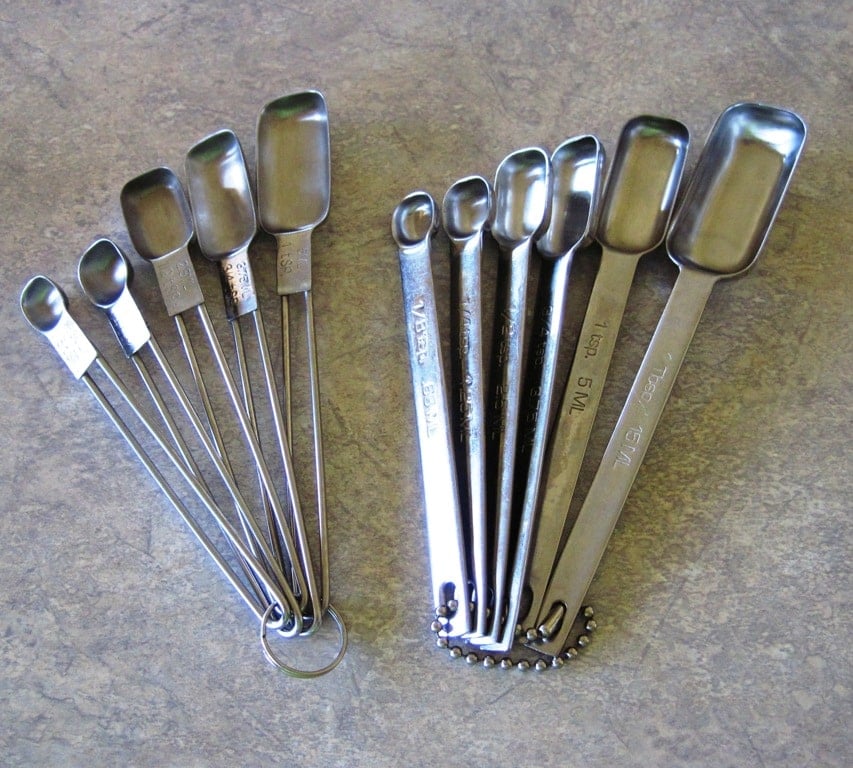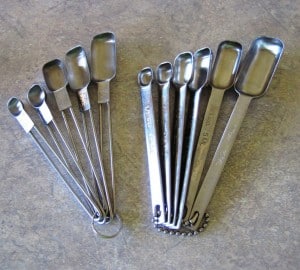 I got the set on the left first (because they were cheaper), but I broke the tablespoon scooping something fairly solid. I got the set on the right later, but I kept the old set. I like to keep at least two sets in the kitchen, so when I'm doing a lot of cooking/baking I can use one set for dry measures and one set for wet. I haven't tried those adjustable measuring spoons, although they look interesting. Ever since I pinched my finger in a Pampered Chef adjustable measuring cup, I've been hesitant to try more adjustable products. I like that these are stainless steel and very durable. I guess I'm a little old-fashioned.
Do you have any hot tips for using spices? Besides adding great flavor, most have health benefits and many have preservative properties as well. I try to keep them fresh and ready to use for all my cooking and baking.