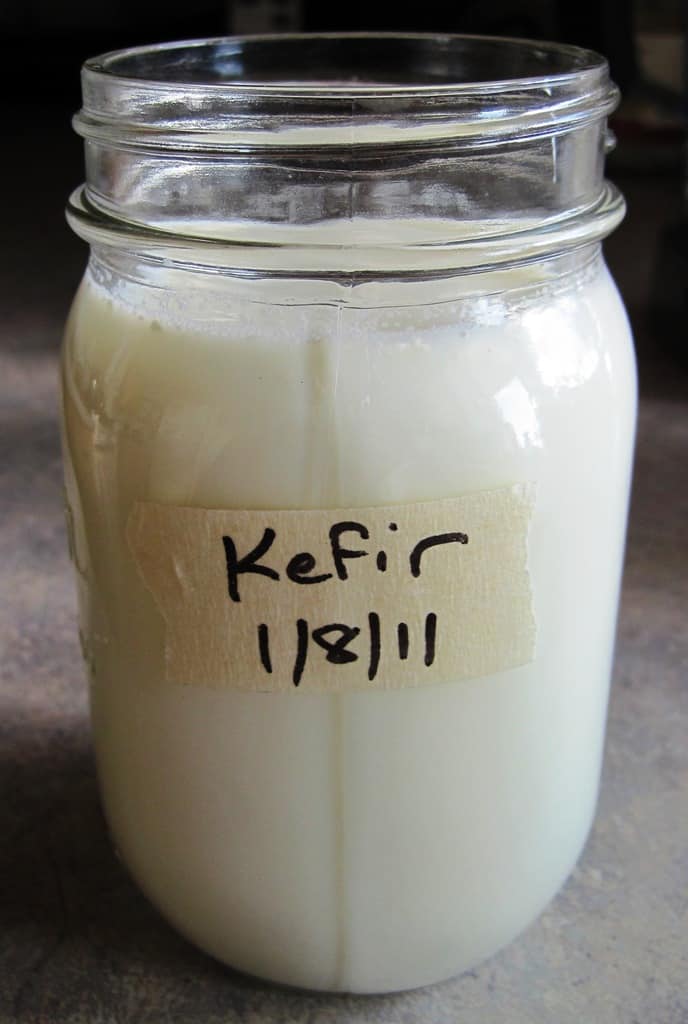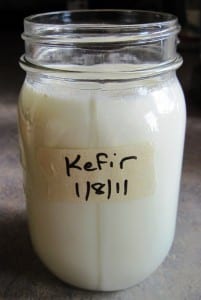 No – this is not a post about an old, nasty, sweaty sock that's been found balled up in a corner raising a fine crop of stinky microbes. This post is about my "secret" for keeping my culturing dairy warm in my not-so-warm house in the winter.
I culture milk kefir and viili yogurt from Cultures for Health at least weekly. I typically use either a pint jar or a glass jars from peaches that has the same foot print but is several inches taller. Both of these ferments culture at room temperature, which makes them very easy to do, but sometimes in the middle of winter my kitchen gets a little cold when the stove isn't on (60's, instead of 70's). So, to give my starters a little extra help, I employ the "magic fermenting sock".
First, a quick background on milk kefir and viili yogurt. To make the kefir, take your live kefir grains and mix them into a fresh batch of milk. For the yogurt, simply take a tablespoon or two of yogurt from a previous batch and mix it into fresh milk. That's it. Once I've got the starter (be it grains or yogurt) in the milk, I cover it with a clean cloth and rubber band.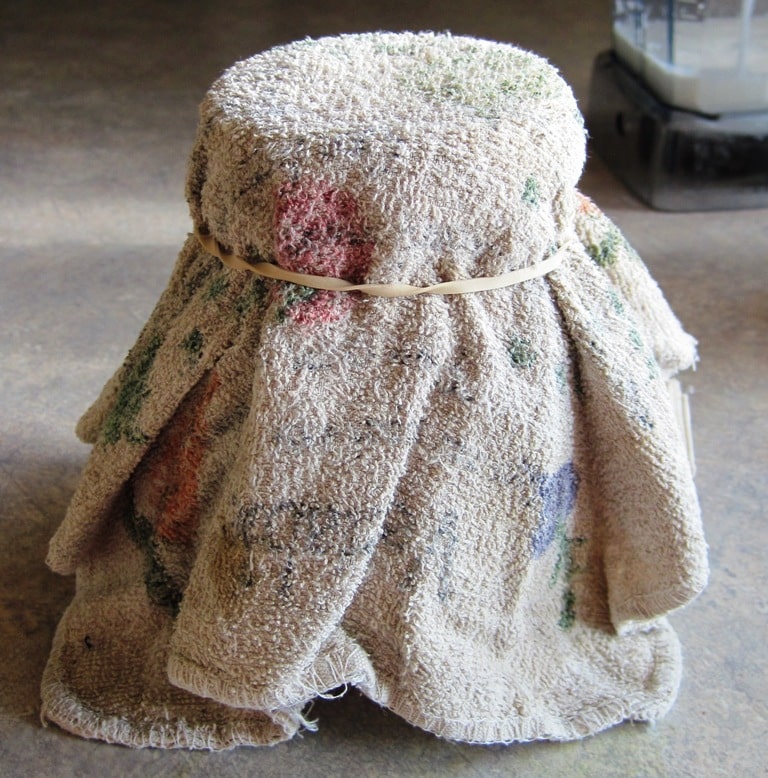 Then, I cover it again with the "magic fermenting sock", which is really just an old mismatched dress sock of my husband's, with about half of it cut off (no, I don't throw hardly anything out if I think I can use it again).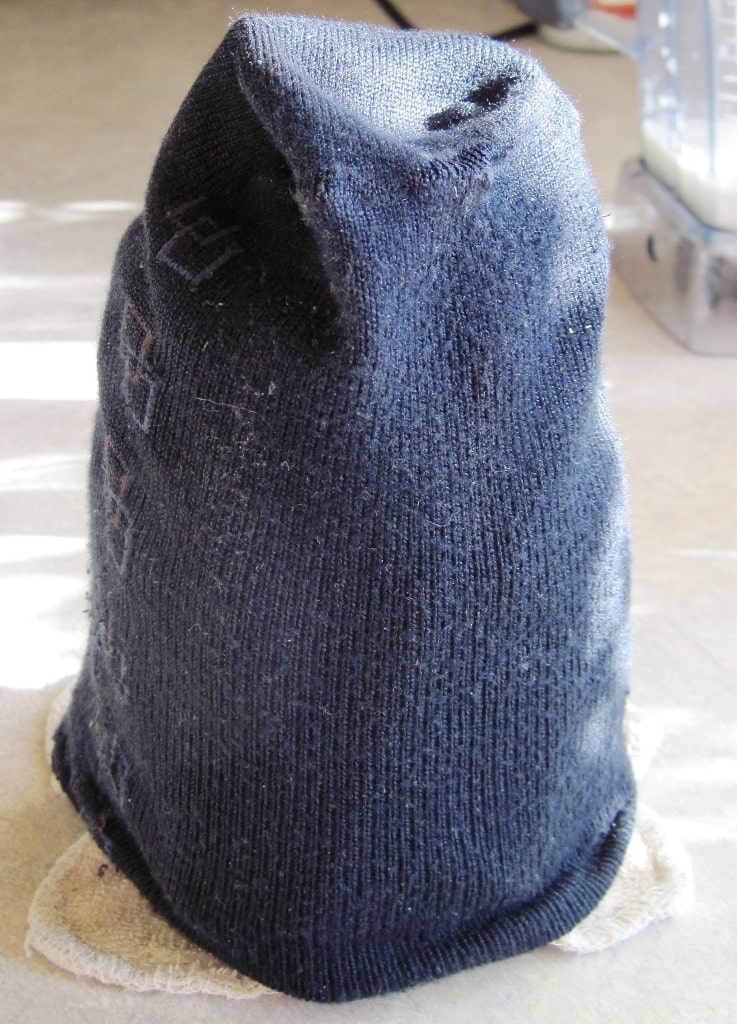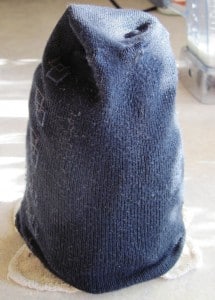 You want to make sure that the sock covers the jar completely, as exposing your ferment to direct sunlight is a no-no. (Direct sunlight exposure sanitizes and kills microbes – great for laundry, not good for living foods.) I think it looks a bit like Cousin It from the Addams Family. Place the jar in a sunny window (mine lives near my sink and the Christmas cactus).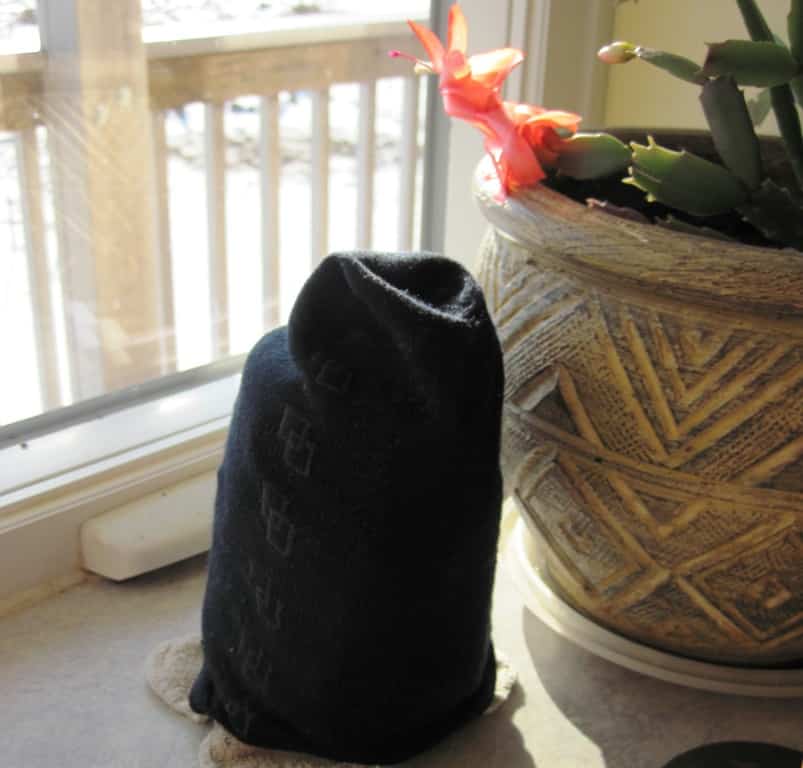 18 to 24 hours later and your kefir or yogurt is ready. I wouldn't do this in summer, as you might cook and kill your culture, but in the winter it gives a nice little kick start. When your ferment is ready, place a lid on the jar and refrigerate. I normally use my kefir and yogurt in smoothies, or just mix some fruit or jam in, but Donna over at Cultured Food Life has a lot of creative recipes.