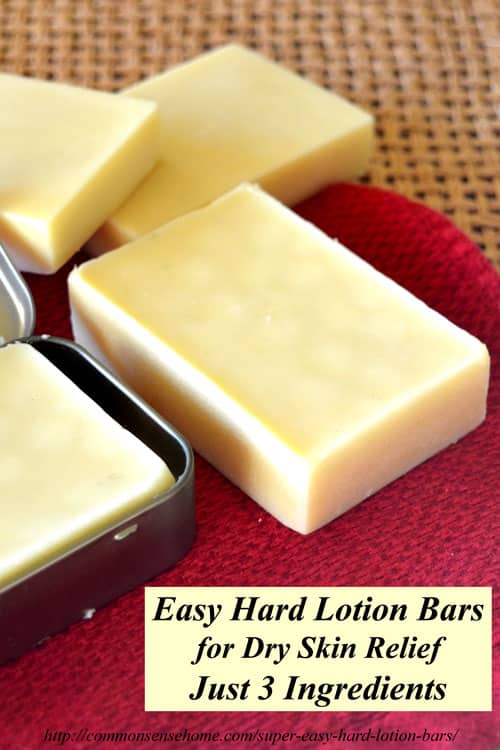 These have been wonderful for my winter dry skin. I used to coat my hands at night with petroleum jelly (before I knew what was in it), because it was the only thing that helped with the dryness. Normal lotion didn't help much at all, plus I don't like the fragrance of most lotions, and many have questionable ingredients. Since I do a lot of dishes and wash my hands frequently, these bars have been a godsend. No more dry skin for me! My only regret is that I didn't try them sooner, since they are so easy to make. The smell is light and pleasant, and they absorb fairly quickly.
Most homemade lotion recipes involve quite a few ingredients, blenders and more mess than I'd prefer to clean up. In contrast, all you need for these these bars is three ingredients, one pot, and molds – that's it!
I used a recipe from Jo's Health Corner, a site that I highly recommend. Jo has tons of neat ideas for natural health products.