This is part two of a guest post mostly for the ladies, but I suspect some gentlemen may find this useful as well. To those who have considered getting a gun for self-defense, this is for you. Today we cover selecting a firearm, some common gun related terms, and why you need proper training.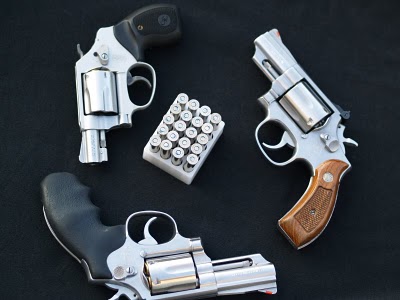 How to Find a Firearm
"No – you don't want the P220, you need something that's girl sized". The last time I heard that was from the gun store employee who DIDN'T make a $850 sale.
It's not as common as it used to be, but on occasion you will find a gun store employee who either ignores you or suggests a "girl gun". Take your business elsewhere. You wouldn't buy a new outfit at a store where the clerk thought you were fat when you're not, so why buy a gun at a place where they assume you're an idiot because you have breasts. It's getting better all the time ladies. On a business trip to St. Louis I walked into the Gander Mountain in St. Louis, asked about 1911's in .45 and the store clerk didn't bat an eye though his smile went up about 2000 watt at a new customer.
…