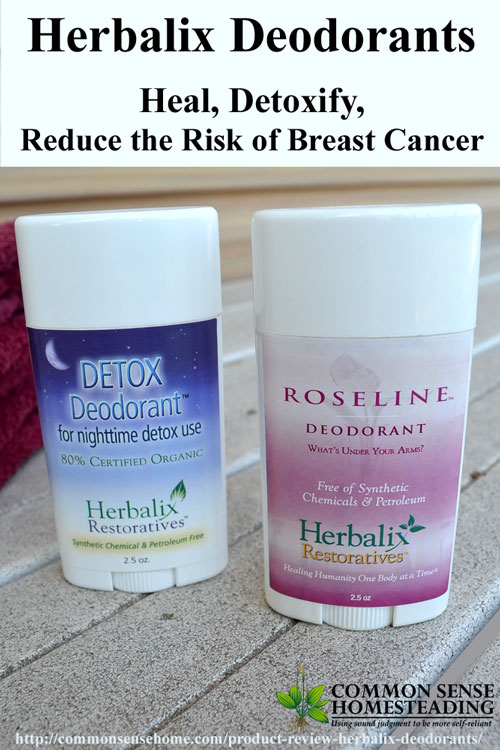 Herbalix deodorants are organic, all-natural products manufactured in Port Ludlow, Washington. They contain no chemicals, parabens, phthalates, petroleum, aluminum or fillers. These are the only deodorant type products that I have found that not only control odor, but also help your body to heal by removing toxins.
Getting Started with Herbalix Deodorant
I discovered Herbalix deodorants after reading a negative review of their products on Kitchen Stewardship. I had just started using my own homemade deodorant, which was working reasonably well. I contacted Herbalix and offered to try out and review their deodorants. (They've been very patient with me…) They sent me a Detox and a Roseline deodorant, as well as sample sizes for the boys (you have never seen teen/tween boys so excited about deodorant) and a sample of Smart Salve. You can read more in the homemade deodorant link above.
I began applying the Detox deodorant faithfully every night, and used the Roseline during the day. The first week, I dropped a couple of pounds, but I can't say it wasn't just a happy coincidence. The odor level was not noticeably different than the odor level using my homemade deodorant (both were acceptable).
…