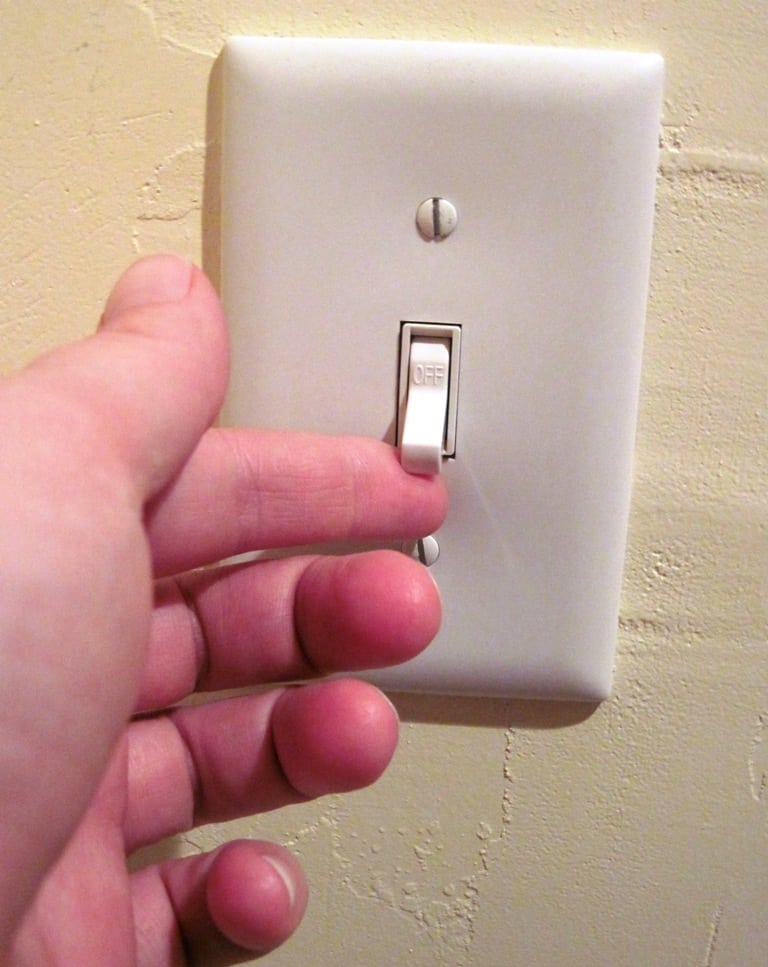 Change your life and heal by changing what you eat and how you exercise
Have you ever heard of the term "epigenetics"? Technically, "an epigenetic trait is a stably inherited phenotype resulting from changes in a chromosome without alterations in the DNA sequence." (Science Daily – Apr. 1, 2009)
Basically, it appears our genes have "switches," and we can turn them on or off depending on our lifestyle and dietary choices. (There's a lot of fancy work being done in the labs, too, of course, but I'm a DIY kind of gal.)
Good news: If you've got a family history of health problems (obesity, diabetes, arthritis, arteriosclerosis, etc.), you CAN do something about it.
Bad news: With the dietary and lifestyle choices most Americans make (heavily processed food, loads of sugar and sitting on our backsides way too often), we're turning on way too many bad switches.
Help Your Body Heal Itself
"Let your food be your medicine and your medicine be your food. " This basic premise summed up by Hippocrates is as true now as it was in his time. A doctor can't heal you – at best, they can help your body to heal itself.
Each person is unique, so there is no "one size fits all" plan. Those seem to fit just as well as "one size fits all" underwear. Some of my current favorite approaches for health are presented by:
The Basics of the Primal Blueprint
Rather than bringing you a diet plan, Mark Sisson provides guidelines for both eating and lifestyle choices to better health. His ten laws of "going primal" are:
Eat lots of plants and animals
Avoid poisonous things
Move frequently at a slow pace
Lift heavy things
Sprint once in a while
Get adequate sleep
Play
Get adequate sunlight
Avoid stupid mistakes
Use your brain
Laws one and two go hand in hand and somewhat contradict current diet dogma. Primal eating as defined in this book avoids grains completely – even whole grains. This may be a toughie for a lot of us. Instead, meals are based on nutrient dense, clearly identifiable plants and animal products. (For example, commercial chicken nuggets do not meet these criteria. Who wants to eat Dimethylpolysiloxane?) Organic greens and berries are high on the list, as are high-quality pastured or wild animal products. High-quality saturated fat is welcome, too. Refined sugars and carbohydrates are out, and overall carb intake should be kept at a modest level (below 150 grams per day for most of us, less if you are trying to lose weight).
Laws three through five revolve around exercise, formal and informal. Gone are recommendations for daily heart pounding cardio. Instead, three to five hours of low intensity exercise (55 to 75% of maximum heart rate – walks, hiking, cycling, etc. are fine) is coupled with two sessions of intense weight lifting (7 to 60 minutes each) and one session of "sprinting" (all out effort) per week.
Six through ten may seem obvious, but are often neglected. How many of us regularly stay up late or get up early to try and cram more into our days? I know my days are often so full that "play" is the farthest thing from my mind. Next to giving up grains, this might be the hardest step for me. As for the stupid mistakes, I'm sure we all know someone who has had their health compromised by an injury that could have been avoided. Finally, more and more studies are showing that challenging your mind as you age is just as important as challenging your body. Learn new things! Stay connected in your community. Memory skills, like muscle skills, respond to regular use.
The Basics of 180 degree health
Matt Stone's site is all about questioning current nutrition dogma, looking at what works and what doesn't. Following the government guidelines, we're eating more grain, corn sugar and soy (government subsidized crops), and we're getting sicker, fatter and possibly dumber. Matt turns the rules upside down and shakes out the worthwhile bits. Below is my take on Matt's tactics from his info page.
Eat More, Exercise Less – Yes, you read that correctly. Follow the tactics used on those extreme weight loss shows, and you're setting your body up for long term problems.
Saturated Fat is the Healthiest Type of Fat – This is a personal favorite of mine. Since introducing coconut oil to my diet and increasing my intake of other saturated fats, I've lost over 30 pounds and counting.
For treating obesity, the best diet is a high calorie diet – Again, not what you'd expect. The trick is eating nutrient dense foods, not junk food. You're body is satiated, cravings abate, and your metabolism resets to where it should be.
Saturated fat is the best fat for reducing heart disease risk – Your body builds tissue out of the food you eat. Most vegetable oils are rancid before they ever get to your plate. Rancid oil = inflammation. Saturated fats are more stable – they don't go rancid easily. Long story short, they make better building material.
Carbohydrates are Good for Type 2 Diabetics – This one I need to research a bit on Matt's site. I haven't read through his entire explanation yet.
Spend more time in the sun, without sunscreen – Couldn't agree with this one more. Most sunscreens are loaded with toxins. Our bodies need vitamin D, and the best way to get it is from the sun.
Heredity has much to do with our health problems, but has absolutely nothing to do with genes – See above explanation about epigenetics.
Germs do not cause disease, poor health does – The germ theory of disease is wrong. "The Terrain is everything, the Germ is nothing." Pasteur, on his deathbed, declared that his approach (pasteurization) was wrong, yet here we are nearly 200 years later trying to kill every microbe we come in contact with – it's not the right approach. Become truly healthy, build your own army of friendly bacteria and other microbes, and you'll be naturally resistant to disease.
My Approach to Better Health
I don't follow a strict regime. The thought of exactly counting calories or carbs is not appealing to me. I focus on the following:
Eat Nutrient Dense Foods -including bone broth, fermented foods and drinks, saturated fat, plenty of brightly colored veggies (especially greens) and fruits – fresh when possible and "variety meats" i.e. – organ meats
Exercise regularly, but don't over-exercise, roughly following the Primal Blueprint Guidelines – 3-5 hours of light aerobics, such as gardening, walking or a moderate aerobic video, weightlifting, and weekly sprints (you may find me flailing…er…running in place in my living room on Saturday mornings)
*Note: I may try experimenting more in 2012 with this exercise concept on found on Dr. Mercola's site – high-intensity interval training using weights
**Squatting (as recommended in Primal Blueprint, also helps with incontinence issues
Get Enough Sleep – no "all nighters" for me. I have noticed that since losing weight/changing my diet and exercise patterns, I don't get the afternoon crash like I used to before the changes.
Get Sun and Earth – I rarely wear sunscreen of any sort. At most, I'll put coconut oil on my face, which absorbs roughly 30% of UV rays. I walk barefoot most of the time, keeping myself grounded and my feet strong
Stay mentally active – as a homeschool mom, I think I'm learning more teaching my kids than I did the first time I went through this myself. This blog and its online community has been great for keeping me challenged with new information and ideas
I hope that in 2012 (and beyond), you'll keep asking questions and find the best way to help your body help itself. Please feel free to share your suggestions and stories below or on our Facebook page. I refuse to believe that we are destined to be decrepit and dependent on handfuls of pills to get through the day. We all deserve better.