Back in late June 2006, we found that our parsley plants had attracted an abundance of parsley worms, otherwise know as swallowtail butterfly caterpillars, so we decided to try our hand at raising butterflies. As my youngest has professed that he wishes to grow up to be a butterfly rancher, we took the opportunity to create a private habitat for the little critters (protected from our many songbirds which had been munching on them in the garden).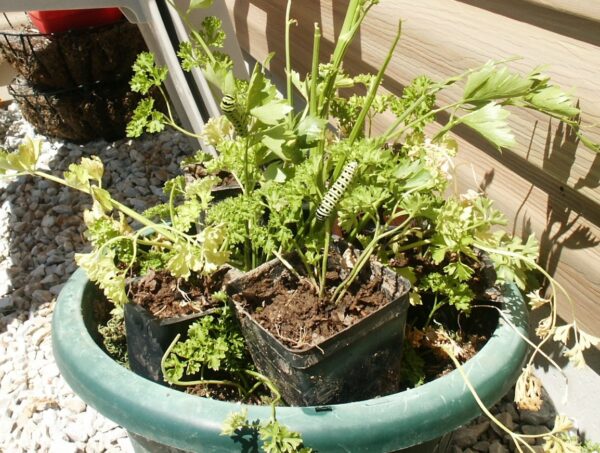 First, we gathered an assortment of parsley plants against the south side of the garage, then we built an enclosed out of wooden lattice scraps and covered it with garden cloth. Here's a picture of Duncan checking on his "wormies".
Out of the six we started with, two stayed in the cage until they reached maturity. It took some coaxing, but we managed to get them to create their cocoons in the cage (they kept crawling away).
Here they are in their pupae.
We missed the actual hatching, but we did see swallowtails around the yard for the rest of the season.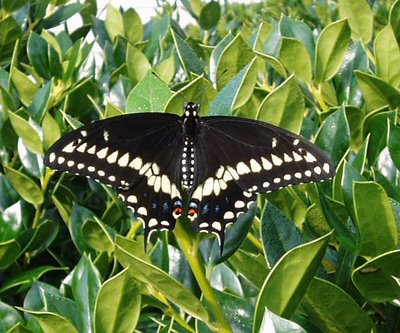 Black Swallowtail photo courtesy of joyfulbutterfly.com.