Description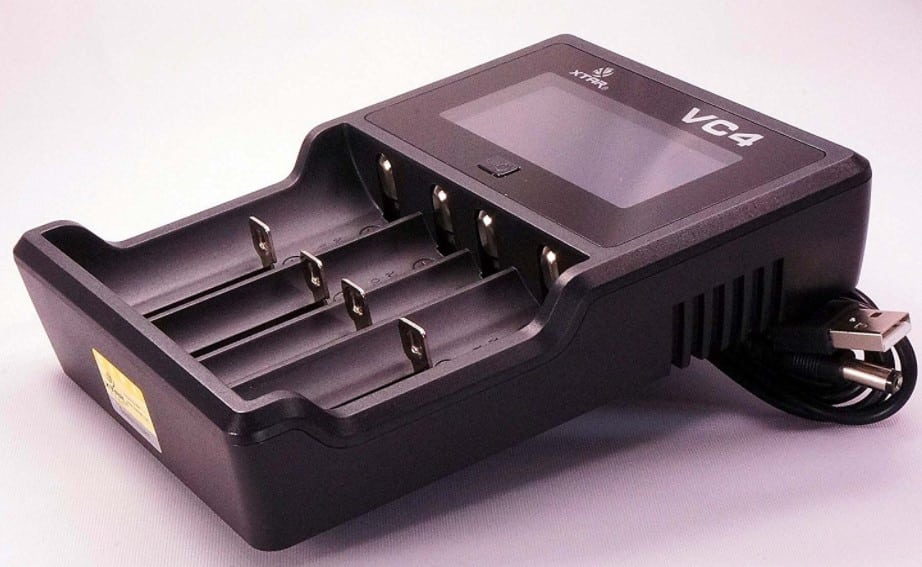 The XTAR VC4 Battery Charger is our pick for overall best charger . It is inexpensive.  It is easy to use, put batteries in and wait. It uses any 2amp USB power source, even a NekTeck solar panel can charge four batteries at a time.  The charger can charge a wide variety of battery types including: 10440, 14500, 14650, 16340, 17670, 18350, 18500, 18650, 22650, 26650, 32650, AA & AAA rechargeable batteries.  It can't refresh but for the price and features this is a BEST BUY.  We use it for all our 18650's and 14500 batteries.
Buy @ Amazon
Our overall favorite for AA/AAA only is a tie.  Both the BC1000 and the C9000 are excellent.  If you have more sensitive batteries go for the c9000, if you need a lot of AA & AAA batteries refreshed we prefer the BC1000.
If you want tons of info on it see candlepowerforum.
Related Posts:
Only logged in customers who have purchased this product may leave a review.