Description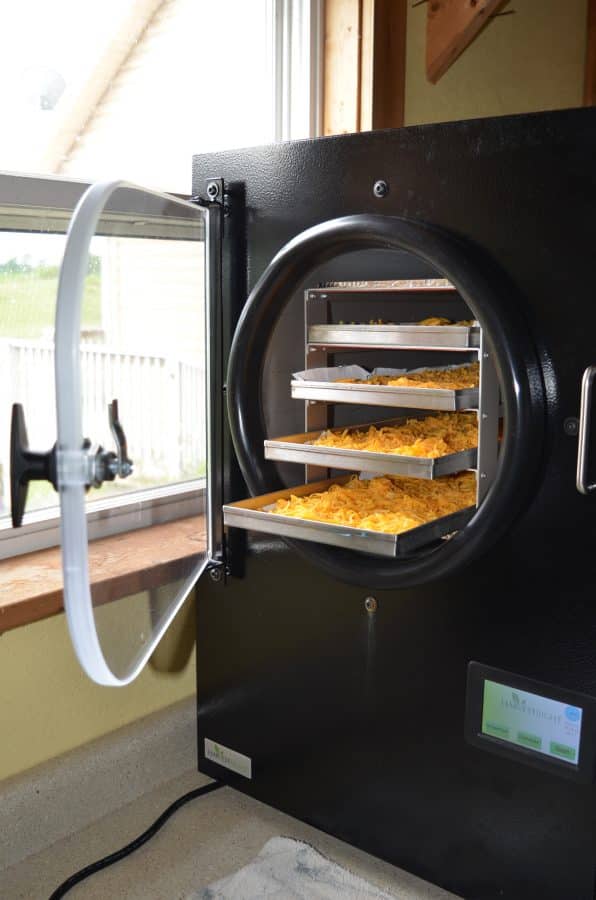 You can freeze dry food, fruit and vegetables at home.  The Harvest Right Freeze Dryer makes what was, a complicated, expensive commercial process, affordable for the rest of us. Properly freeze dried foods will keep up to 20 years stored in Mylar with an oxygen absorber.  The freeze dryers are generally cheaper direct from HarvestRight.
Buy @ HarvestRight  OR  Buy @ Amazon
There is an option for an oil-less compressor – for some folks who don't want to deal with changing oil you might want to consider it.
For more freeze drying related articles: