I didn't wake up one morning and decide to be a homeschooler. I wasn't one of those people who knew from the moment my kids were born that this was going to be our path. This is our story.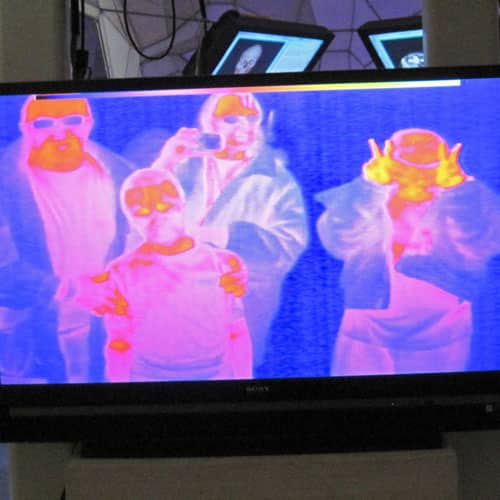 When my eldest was just a little peanut, he took to reading like a duck takes to water. He was teething his way through his board books at the same time he was learning to read them. We first realized he was reading in earnest when we were parked at the dry cleaners one day, and a little voice from the back seat piped up "Five-teen my-nute parking". (Fifteen minute parking.) He was around 2 1/2 years old. From then on there was no stopping him. I remember my stepfather being certain that he was just parroting back the books we had read to him – until he started reading a local newspaper.
At this point I was quite certain that the "best" education option was early entry in the "right" school. I went to the local elementary and met with the principal, and was instructed to get him enrolled in a "good" preschool program in preparation for early entry kindergarten. I did everything they asked – and all of us hated it. He was bored in preschool and cried a lot. He'd get sick with something, so I'd bring him home for a few days to get him well and then send him back – where he'd get sick again. (We weren't eating then like we do now.) He went from a smiling, helpful boy to being grumpy and withdrawn.
When the time came to try early entry kindergarten, I went back to the school. They had changed principal's and basically told me that they didn't do that sort of thing anymore. I didn't know what to do. I knew he was ready to learn, so I thought my only option was school. (Keep in mind, this was around a decade ago.) I talked to a friend who was a speech pathologist, and asked her about testing him so that I could take his test results to the school. She said she could, but also asked me if I had considered homeschooling.
Homeschooling – that's something that only crazy people do.
At that point, I really didn't know any homeschoolers. I believed the media bias that the only people who homeschooled were extremists. Then the speech pathologist friend told me that she had just started homeschooling. Then I found out that other people my husband worked with homeschooled. Pretty soon, I realized I did know quite a few homeschoolers – those "crazy/scary people" just happened to blend in pretty well with everyone else.
We made the final decision one fateful night, when the homeschooling friend came over with her family and a laundry basket full of curriculum for supper. My youngest threw up (thankfully, no one else got sick) and went to bed early. That night, my husband and I talked and talked – and decided to take the plunge. School didn't want our son for two more years anyway, since he had a late birthday, so we had nothing to lose.
It felt like a huge weight had been lifted from my shoulders. Monday, I called the preschool and said my son was leaving for good. Instead of worrying about him "not fitting in", we were able to let him learn and grow at his own pace. We got together with friends, went to park and museums, and explored the world. As the boys got older, we formed a new local homeschool group with some friends called "North East Wisconsin Home Learners". Although we're less active in the group now, it continues to grow and thrive.
Mommy is learning, too.
While older son was an early reader, younger son was the exact opposite. He's dyslexic, and I suspect he has short term memory issues. (I haven't had him tested.) He is more of a kinesthetic/interpersonal learner than a linguistic/visual learner. It really doesn't matter what you call it, book work just comes tougher for my youngest. Everything I thought I knew how to teach, I've had to "relearn to teach" to present it in a format my youngest can retain. I have learned new levels of patience I never knew I had in me.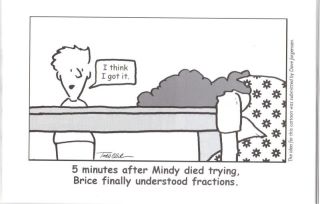 Unexpected Hostility Towards Homeschooling
One thing I didn't really expect when I started homeschooling was the outright hostility expressed about my choice. Yes, I share information online related to both public school and homeschooling online, but I would never stop someone on the street and rant at them about their educational choice. This has happened to me twice.
Back when we first started homeschooling, we had a Chinese exchange student who attended the local high school for a year. After helping her complete her class registration, the boys and I were walking back to the van with her to go home. A woman walking her little dog blocked our path and started going on about how her wonderful son was going to be a freshman at the high school that year. She obviously was a proud mama, and that's fine. I smiled and nodded, trying to politely move on with the rest of our day.
Then she asked where my boys went to school. When I told her that we homeschooled, she visibly withdrew and hissed at me – "YOU PEOPLE ARE THE REASON FOR THE DOWNFALL OF THE AMERICAN EDUCATIONAL SYSTEM! YOU PEOPLE ARE ALL RELIGIOUS NUT JOBS AND YOU TAKE YOUR KIDS TO CHURCH AND YOU THINK IT'S THE SAME AS SCHOOL BUT IT'S NOT!" And so on…. I'm still wondering who "you people" are, as the homeschoolers I know are a diverse lot.
Bad news – the encounter shook me up a bit, as we had just started homeschooling, and I had just been verbally attacked by a complete stranger. Good news – after her rather vehement lecture, she finally let us go – I suspect to avoid contamination.
My SIL also felt the need, out of the blue one day, to drop the big stinky on me and tell me that she was quite sure I was destroying my children's lives by homeschooling them. When I tried to explain to her that many other famous and successful people had been homeschooled, like Margaret Mead and Albert Einstein, she informed me that Einstein had been born centuries ago and that homeschooling no longer worked. At that point I realized there was no way to win that argument.
Am I Crazy to Homeschool My Kids?
Maybe just a little bit. We are bucking current educational norms, but judging from overall U.S. academic performance and horror stories you hear about some schools, that might not be a bad thing. In addition to the standard book fare, the boys are also learning skills such as cheesemaking and electrical work, as well as gardening, computer repair and a myriad of other odds and ends. We don't sharply delineate between learning and non-learning time. Just about anything worth doing in life can be learned from, as far as I'm concerned.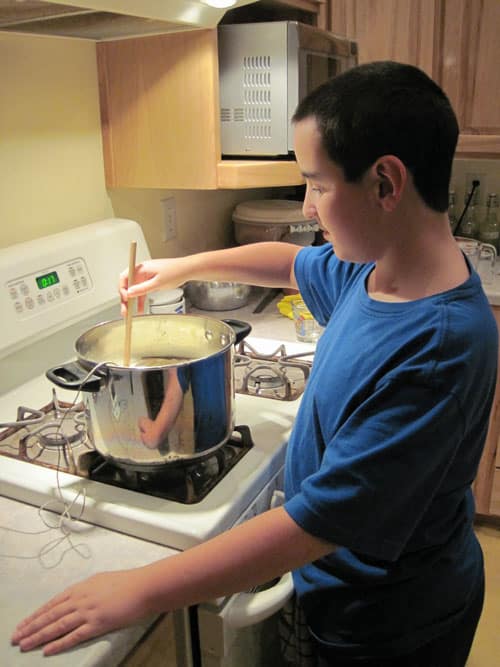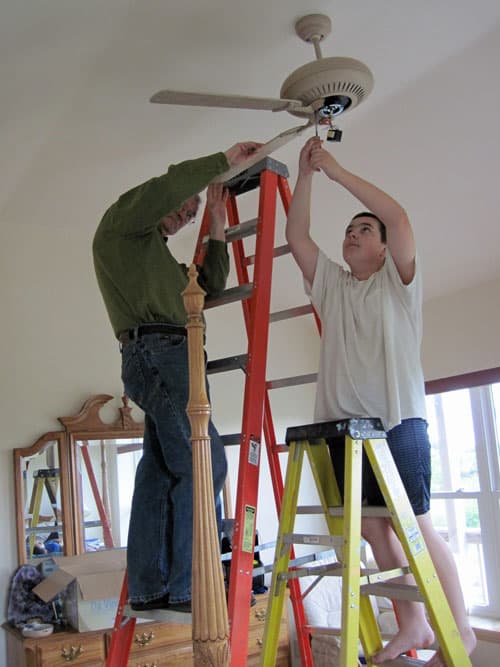 I like my kids. It bothers me when parents go on about how glad they are to send their kids back to school because they can't stand being with them. I understand it is what it is, but I feel a little sad for them. We were out yesterday and I ran into acquaintances who didn't realize I homeschooled. They went on at some length about ,"How could I stand to be around my kids 24/7?". It's no big thing – really! They're smart and they're funny and they challenge me to be a better person.
Please be respectful, and I'll do the same.
The majority of parents just want what's best for their kids, even if we don't agree exactly on what that might be.
Homeschoolers are not "you people" – they're a wide mix of people. Some do it for religious reasons, some do it for academic reasons, some do it for the flexible schedules to accommodate other activities, some just happen in to it for no particular reason at all or a variety of reasons. Trust me, anyone who has homeschooled for any time at all has heard all the negatives – we don't need them pointed out to us. Parents who send their kids off to school have also heard the stories. The discussion needs to stay open and civil both directions. Don't call me crazy, unless it's crazy good. 🙂
Some of my favorite homeschool books: