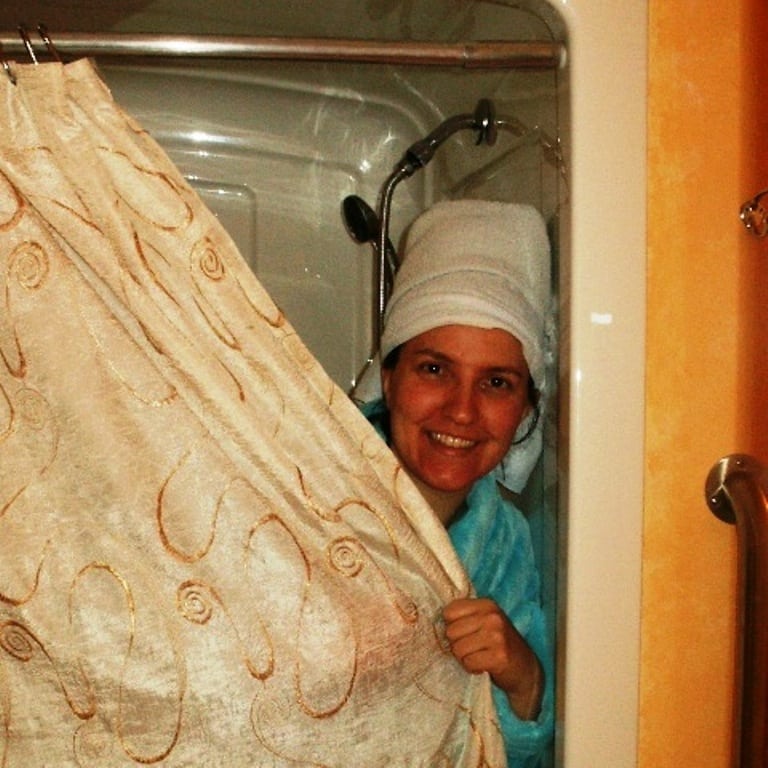 Cold showers
It used to be that I only took a cold shower if something was wrong with the water heater. Now, I generally end every shower with a cold rinse, and precede most showers with a dry brushing.
I started this about a year and a half ago at the same time I began dry brushing, because it improves circulation and helps flush out the lymphatic system, which aids with detoxing. Since then, I've found a host of other things that cold showers help improve.
My favorite health benefits of cold showers
1. Stimulate Brown Fat Growth, Which May Help You Lose Weight and Have More Energy. Study results published on www.endocrine.org indicate that "Cold Exposure Stimulates Beneficial Brown Fat Growth". What's "brown fat"?
Brown fat, also known as brown adipose tissue (BAT), is a special kind of fat that burns energy and glucose to generate heat. It keeps small animals and babies warm, and animals with abundant brown fat are protected from diabetes and obesity.
Right now they're not sure if brown fat works quite the same way in humans, but it seems logical to me – and it's free!
2. Healthier hair and better skin. Who doesn't want to look good as well as feel good? Warmth and warm water opens pores and hair follicles, allowing dirt and impurities to be rinsed away. A cold rinse closes them back up again and reduces swelling by constricting the blood vessels. This gives you bright, healthy skin and shiny hair.
3. Improve the circulation of the blood and lymphatic systems. Let's face it – most of us tend to sit too much. Over time, poor blood and lymphatic flow can lead to a host of problems, including edema, varicose veins, cellulite, blood pressure irregularities and more. If the blood and lymph don't move through the body, they can't do their jobs of providing oxygen and nutrients and removing toxins. A combination of dry brushing and cold rinses is one of the simplest things you can do to help the body heal itself.
4. Improve focus and mental clarity. Many cultures have traditions of using hot/cold cycles or cold immersion to clear the mind and body. A recent study has shown that cold showers may help alleviate depression by stimulating the brain's "blue spot", which is the brain's primary source of noradrenaline.
5. Boost your immune system. Freezing your tail off really does toughen you up. From HealthCentral.com: "When the cold water hits your skin, the nerve endings activate endorphins in the brain which stimulate your immune system. (You should not use cold water therapy such as this if you have uncontrolled high blood pressure, Raynaud's disease, or vascular disease.)"
One thing that a cold shower does that you might not expect – it increases testosterone and fertility levels in men. Short term it might dampen the mood, but long term, well…let's just say it's not a good pregnancy preventer.
Like the idea of improving your health but hate the cold? Start slow. I usually stick one leg in, then the other, followed by the arms, and then finally the torso and face. I've gradually built up my tolerance over time to use colder water and longer immersion. I usually do a "James Bond shower", i.e., a quick cold rinse at the end of my regular shower. In the winter I'll sometimes follow the cold rinse with just a little bit warmer rinse (not hot). My skin feels firmer and smoother, and is less dry and itchy than previous winters.
I do feel "perked up" more than with just a standard shower, enough so that I have walked barefoot in the snow. I tried dunking myself into Lake Michigan this past summer, but it was just too darn cold.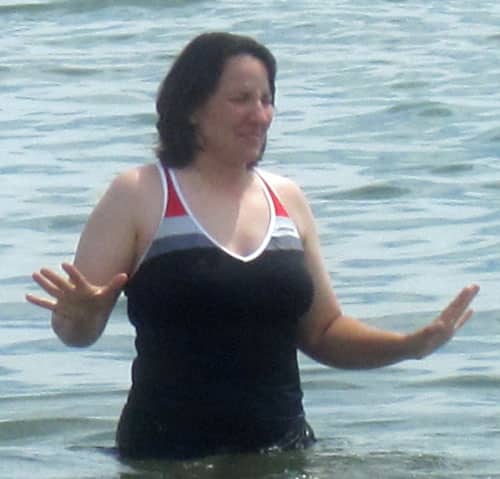 (For those who are unfamiliar with the Great Lakes, Michigan and especially Superior never really get warm. They are just too huge.) Cold showers are endorsed by Mike Sisson as part of the Primal Blueprint lifestyle, too. (After all, hot running water is a fairly recent invention.)
Let me know if you decide to give this a try. Who knows, maybe we'll need to start up a Polar Bear Club specifically for Common Sense Home readers? 😉
This information is for educational purposes only and is not meant to prescribe. As always, consult with your health care practitioner if you are pregnant, breastfeeding, or suffer from any medical conditions.
Get Homesteading 101 FREE, plus weekly updates and Subscribers Only information delivered to your inbox.