Living Ready Pocket Manual – First Aid Fundamentals for Survival
"Living Ready Pocket Manual – First Aid Fundamentals for Survival" is a new book by James Hubbard, M.D., M.P.H., aka The Survival Doctor. Dr. Hubbard has come out with a brand new, extremely practical addition to every home library and preparedness kit.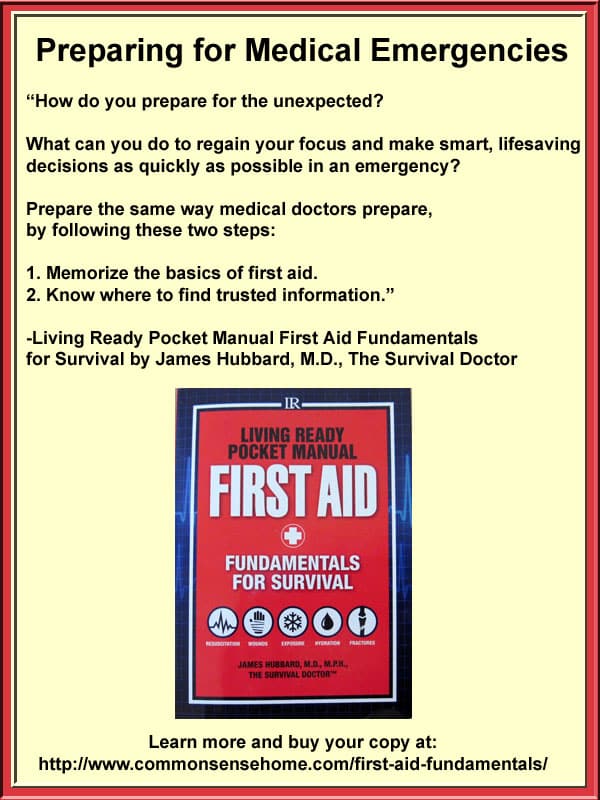 What's in "Living Ready Pocket Manual – First Aid Fundamentals for Survival"?
The book contains 7 chapters, plus an index and introduction. Chapters include:
First Aid Supplies
Resuscitation
Water and Hydration
Exposure: Hyperthermia and Hypothermia
Skin Wounds
Reactions: Anaphylaxis, Skin Irritations and Poisoning
Bones and Joints
The edge of of the book has color banding to make the individual chapters easier to find quickly, which I thought was a nice touch.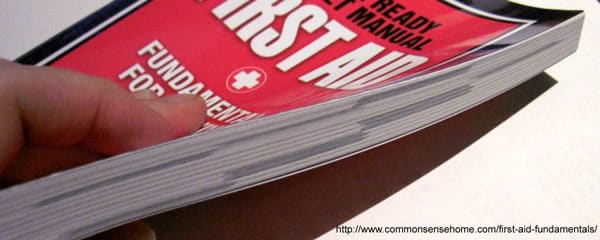 Each chapter is subdivided into more specific content areas. For instance, Exposure: Hyperthermia and Hypothermia (chapter 4), is divided into:
Dress for Survival
Hyperthermia (Overheating)
Muscle Cramping
Heat Exhaustion
Heatstroke
Hypothermia
How to Treat Hypothermia
Frostbite
Instructions are clear, concise and detailed. Illustrations and bullet lists help with quick first aid reference. Dr. Hubbard covers everything from minor backyard bumps and scrapes to full blown disaster response. There are tips for improvising emergency solutions with common household items, such as water filtration with a clean cotton t-shirt or improvising a brace for a broken bone with thick paper or a stick.
Are You Prepared for Medical Emergencies?
Note for the squeamish – the book contains detailed wound/injury descriptions. I have some experience with people and animal injuries and insides, and I could clearly picture the injuries being described. My stomach did a few flip flops here and there while reading. That said, better to familiarize yourself with this information before you need it so you can remain clear-headed when you do need it.
This book would be great to pair up with First Aid Training from the Red Cross or other organization. At under $10 (retail price is $9.61), you can afford to keep one at home, in the glove compartment or in your 72 hour bag or medical kit.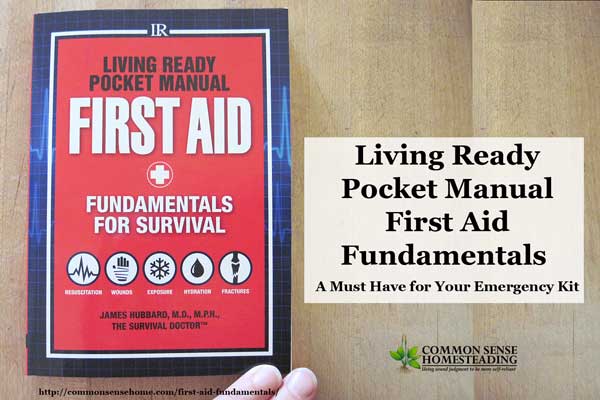 You may also enjoy:
Note: I did not receive monetary compensation for this review, only a copy of the book. If you choose to purchase the book through my amazon.com link, I received an affiliate payment at no extra cost to you.
Originally published in 2014, updated in 2016.