Dear Better Homes and Gardens,
I double dog dare you to show some working kitchens and gardens. Take a tour of the Midwest during gardening and canning season, and introduce yourselves to some homespun guys and gals with stains on their clothes and dirt under their fingernails.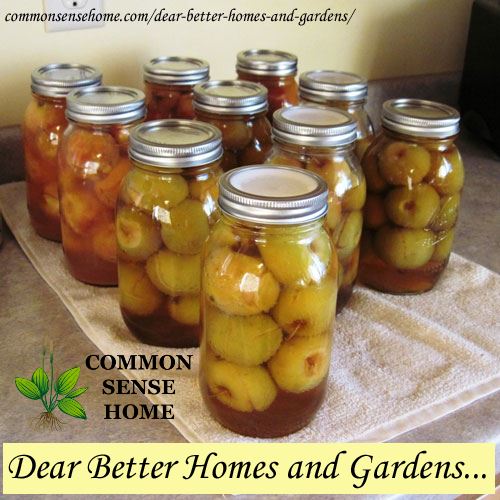 Sure the celebrities and high priced decorators you usually feature are swell, but most folks I know have little or nothing in common with these people. Money is tight, and kitchen tools and appliances are picked because they're needed, not because they are a fashion accessory.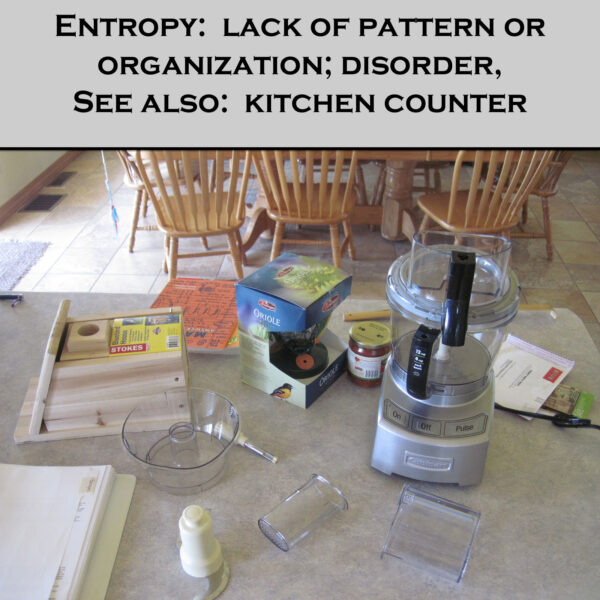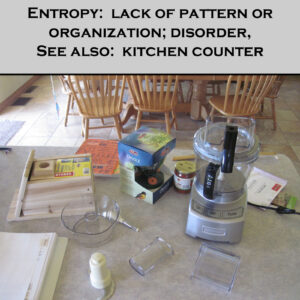 Don't be afraid to show a messy kitchen every once in a while! Hard working kitchens have "stuff" in them. All that glorious food from the garden and farmer's markets has to go somewhere.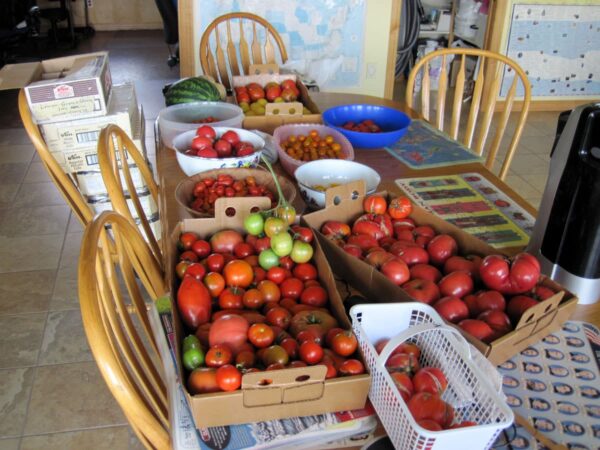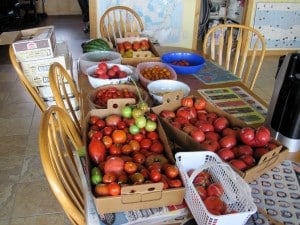 And haven't you heard – canning and food preserving is in! Articles like Home Canning Is Season's Hottest Food Trend; Consumers Preserve The Fresh Flavors Of Summer In Growing Numbers should tip you off to the fact that home canners are now a hot commodity. Whip out some Excalibur dehydrators and Presto Pressure Canners. Show me some food strainers and jelly bags, and some funky spice racks so I have an assortment of flavors at my finger tips. If you want to get fancy, you could do a spread on my dream pressure canner – the All American. That bad boy's got a metal to metal seal – no gasket – and is made to last. Plus it's made right here in Wisconsin.
One more thing – what do you have against weeds? Don't you know that many (if not most) of them can be used for food and medicine? Plus – (how amazing is this?) – they appear to be capable of something called "biological transmutation". Some plants can transform certain isotopes of some elements into specific isotopes of other elements. This means they are capable of creating needed elements that are lacking in your garden soil. As a messy gardener by choice, your always well manicured gardens appear to me to be somewhat limited in their ecological diversity and available habitat for the native critters. Couldn't you possibly sneak in some room for a garden that's just a bit wild, once in a while? It would all of us who have less tidy gardens a little more comfortable visiting you, honest. 🙂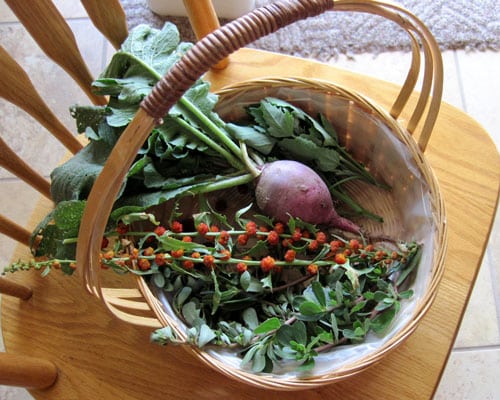 While I doubt that the folks at Better Homes and Gardens will ever read or heed this letter, rest assured that you, dear reader, may never need feel intimidated by my immaculate kitchen or pristine garden. We welcome all levels of tidiness here at Common Sense Home. Here's to a wonderfully productive harvest and canning season in 2013. 🙂
P.S. Several people asked about the apples shown at the top of the post. These are Spiced Crabapples and Honey-Cinnamon Crab Apples.