I had planned to post today about solar water heating, and have been snapping photos, shooting video and gathering info about our system to share with you. Then I woke up this morning and thought, "You know what? It's the last "official" weekend of summer, and those that are doing projects already have them in the works, and those that don't just want to take time to relax and have fun." So I shoved the solar to Friday, September 5th, and decided to play hooky from my normal blogging routine to share some silliness and give you an update on our homestead and upcoming events.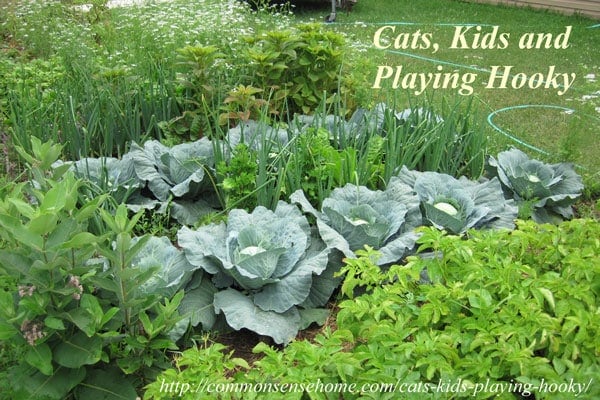 Garden Update
2014 has been a challenging gardening year here in our corner of northeast Wisconsin. We started with a cold, wet spring, then things shifted to cold and dry. July saw temperatures well below normal, with almost no rain. August was a little better, but much of the rain that came to our area went north or south of us. Friends just 5 miles away saw inches of rainfall when we received less than half an inch. Now in late August, temperatures have finally warmed up a little, and I'm hoping this will help mature the heat loving crops like tomatoes and peppers. The plants are loaded with fruit, but most of it is green. The cabbages and onions are the stars of this year's garden, although the recent temperature swings after drought conditions are causing some of the onions to bolt.
The blisters from my parsnip burn are gone, but I have faded scars all over my hands and forearms. Those will likely be with me for a couple of years, based on past experience.
I picked a beautiful bouquet yesterday from the volunteer cosmos in the root veggie patch that need to be thinned out. The smell of the foliage reminds me of German chamomile. It has an apple-like fragrance.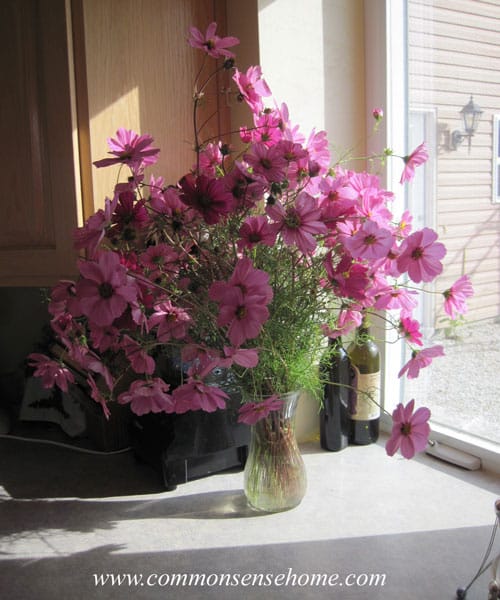 Some of our first ripe tomatoes – Black Cherry, Sungold and Pearly Pink.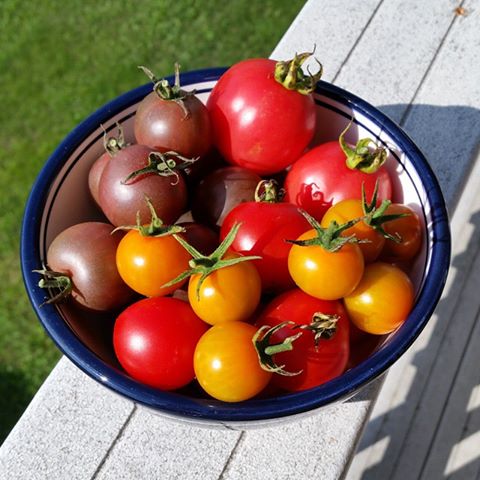 We've harvested this season's garlic, and have it curing in the greenhouse. We'll be planting next year's harvest sometime in late September. If you'd like to grow your own, you can check out, "How to Grow Garlic, from Planting to Harvest". We've also started harvesting shell beans and beans saved for seed. The Joseph's Coat amaranth is in full bloom and very striking.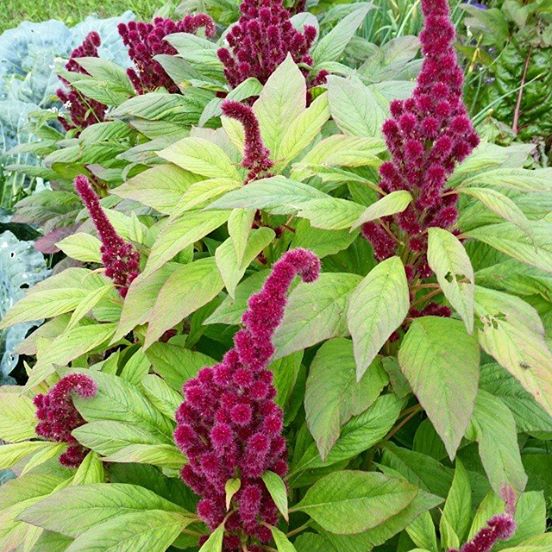 Other Homestead News
After living apart for nearly 5 years because of work, my husband is settled into his new local job and we have sold the condo and recombined two households. Much craziness, a number of delays and some smashed body parts from furniture moving, but it's good to have him home. He and the boys did a complete renovation of the root cellar, which I'll be discussing on September 12th. He and the boys have also been busy mulching, trunk wrapping, and fencing the baby trees and shrubs to protect them this winter. We added three cherry trees, another apple, another apricot, three chestnut trees, a hazelnut tree, two gojoberry plants, and six elderberry plants this spring.
I'll be giving a presentation titled, "Homesteading 101 – 7 Steps to Become More Self-Reliant Now" at the L.E. Phillips Memorial Public Library, 400 Eau Claire St., Eau Claire, WI 54701 on October 2nd from 7 to 8:30 pm. If you happen to be in the area, I'd love to have you attend so I'm not standing talking to an empty room. 😉
We're also having our annual Homestead Open House on October 4th from 10am to 4pm as part of the national solar tour of homes. Our home has passive solar heating, daylighting, and a solar water heating system. It is also Green Built and Energy Star certified, and incorporates universally accessible design elements. Hopefully the weather will be a little more cooperative than last year, but the tour is on, rain or shine.
Cat Therapy
Right now we have three cats who showed up and adopted us – Miss Kitty, her son, Zoro, and Ronnie. In addition to helping us naturally lower our cholesterol, they provide rodent control inside and out, and plenty of purrs and laughter. 
Miss Kitty is a former barn cat, so she's more aloof, but still allows snuggling on her terms.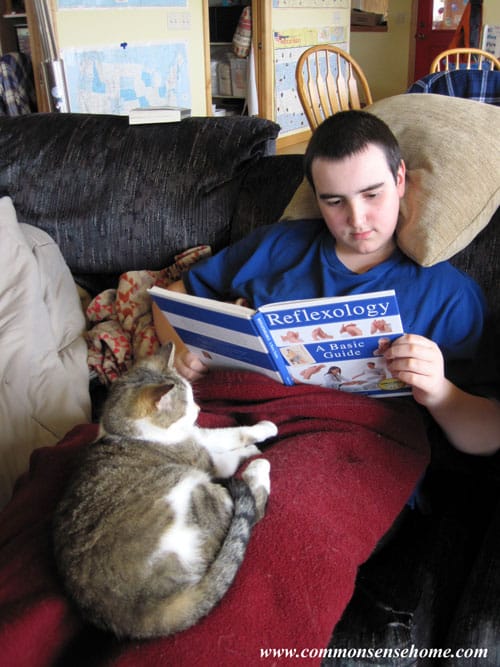 It's funny to me how she almost always appears dignified, even when sleeping, while the boys are more prone to sprawl all over the place. This is Zoro.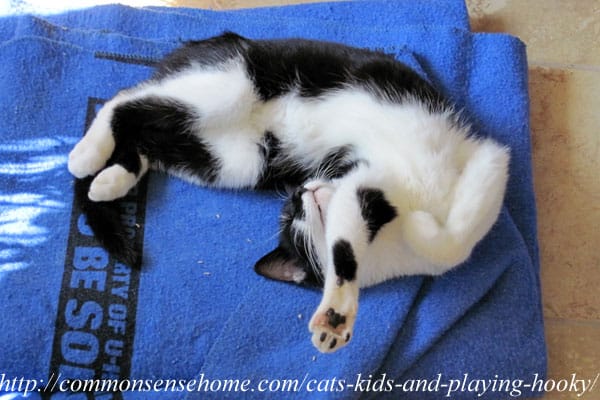 Ronnie is the comedian of the group. He's crazy for coconut oil, has a ferocious purr motor, and climbs like he was born in a tree. He regularly climbs the ladder to the boys loft and hangs out on a window ledge about 13 feet up in the air. We were wondering how he got up the ladder, so I my eldest see if he could lure Ronnie up while we were watching. And now I know how a cat climbs a ladder.
When we were watching the ladder video, Ronnie was fascinated and jumped up to see what was going on.
He always makes me smile. 🙂
I'll be back to our normal routine next week, and more helpful how to information. I hope you have a great weekend.