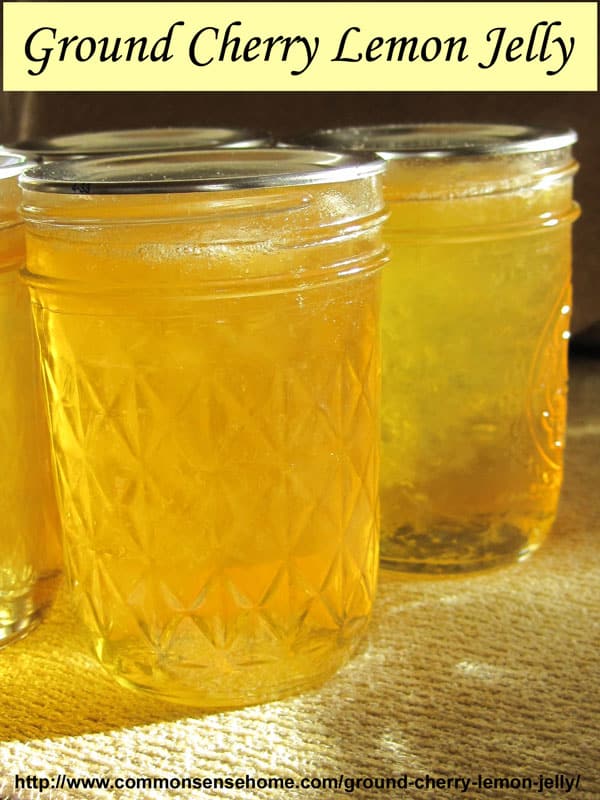 If you happen to raise ground cherries, you may end up finding yourself swamped with an excess of the little fruits. lemon ground cherry jam will help you use up a LOT of ground cherries in a hurry. The lemon cuts the sweetness of the ground cherries, and my family prefers a jelly over a jam for ground cherries because their large number of seeds makes a jam almost gritty.
I created this recipe when I was still using standard pectin, so there is quite a bit of sugar. You can cut the sugar in half if you use Pomona's Pectin or other low sugar pectin products. When using Pomona's Pectin, add 4 teaspoons calcium water and 4 teaspoons pectin powder and process according to package insert directions. Reduce to 3 teaspoons each for a softer jelly.
This jelly tastes like the best old-fashioned lemon drop you ever had. Serve it on toast with a bit of honey or almond butter and you've got a little slice of lemony heaven….