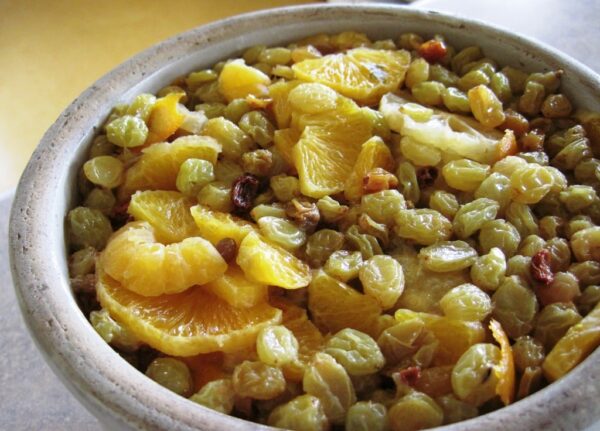 Two days after the fruit was added to the wine, it looked like it was about to grow right out of the crock. The golden raisins swelled immensely, and the yeast got a little crazy with the bubbles. I was a little concerned I was going to end up with a big mess. It stayed covered with a clean flour sack towel, and after a few more days it settled back down. By the time I was ready to bottle, it was back near where I had started.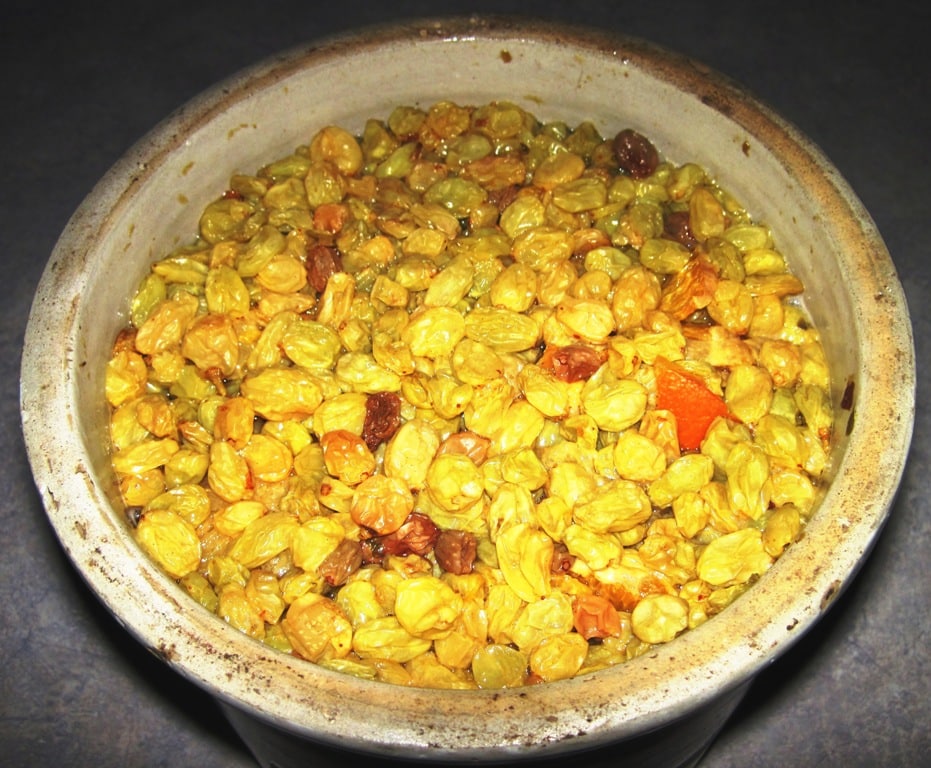 I waited around two weeks before bottling, even though the original recipe said two days to one week, because I could still hear the wine actively fermenting. A friend gifted me some lovely bottles, which I washed and drained and left bake in a sunny window for a few days before using.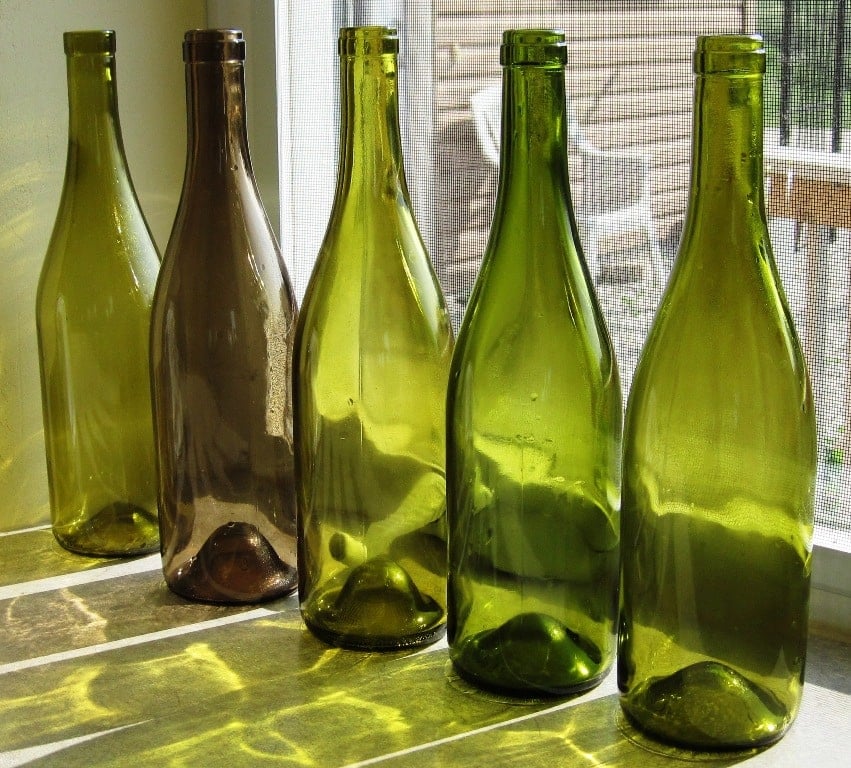 I ladled the fruit into my jelly strainer to drain, trying to keep as much sediment as possible out of the bottles.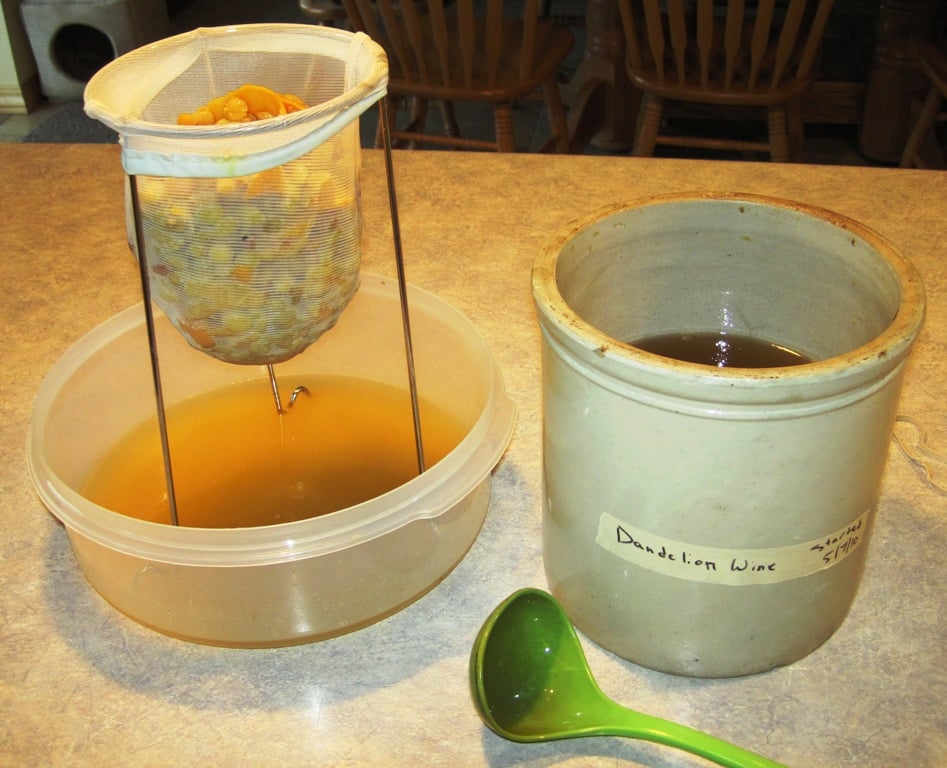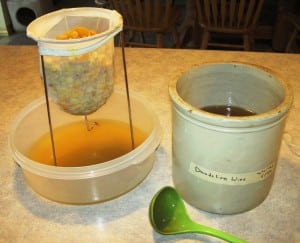 After filtering, I funneled the liquid into the wine bottles.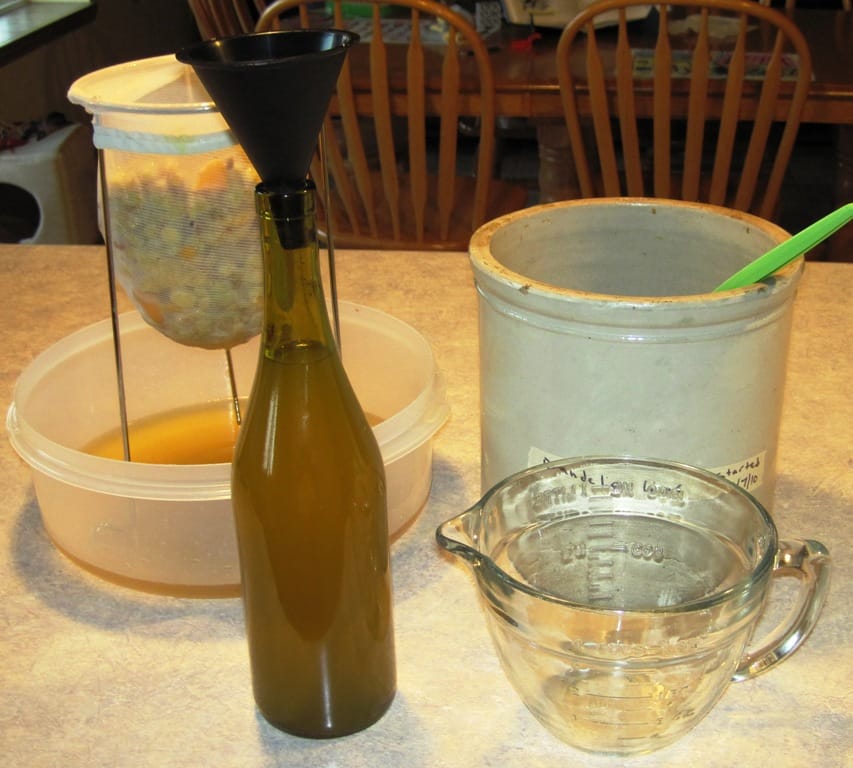 In the bottom of the crock there was a fair amount of yeasty sediment, or dregs.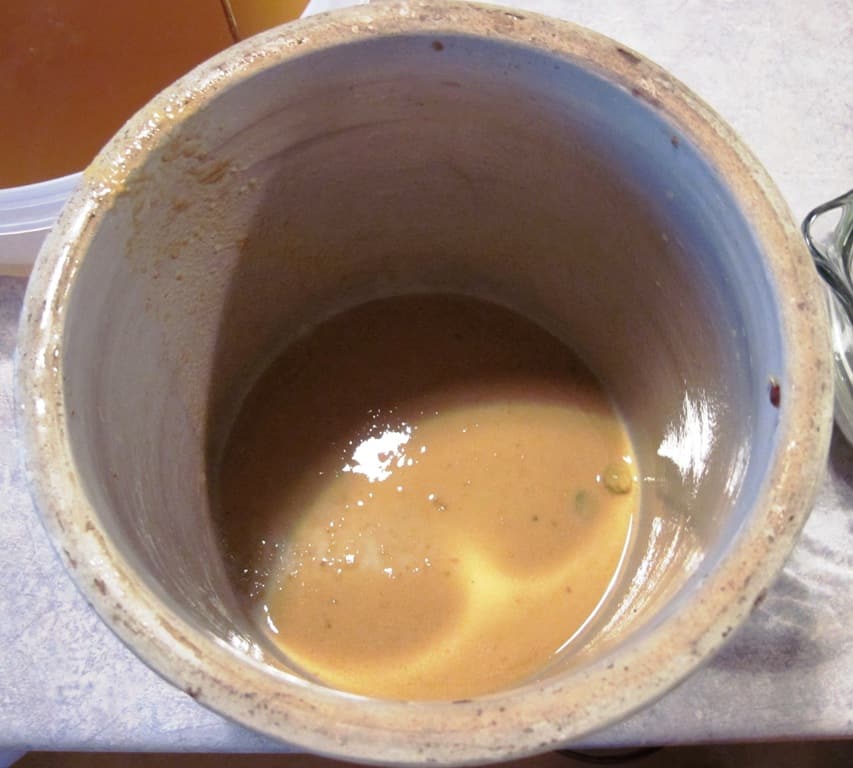 In Wild Fermentation, Sandor Katz recommends substituting these dregs for one quarter of the liquid in a French onion soup recipe. They are very high in B vitamins (think "nutritional yeast"). I didn't do this, as I am the only one in my family who likes French onion soup, but I may try this at sometime in the future.
After bottling, the top of each bottle was covered with a balloon to accommodate additional fermentation. When the balloons stop inflating, they can be corked. (Use a wine corker to make this a snap.) Here's a shot of my bottles, in the morning sun( for photo purposes only) before they were moved down into the cool, dark basement food storage room to ferment for at least six months. I'll let you know how it turns out. 🙂 As for the fruit, it's sitting in my fridge. Anyone have a good recipe for using up some mixed fruit with a powerful kick?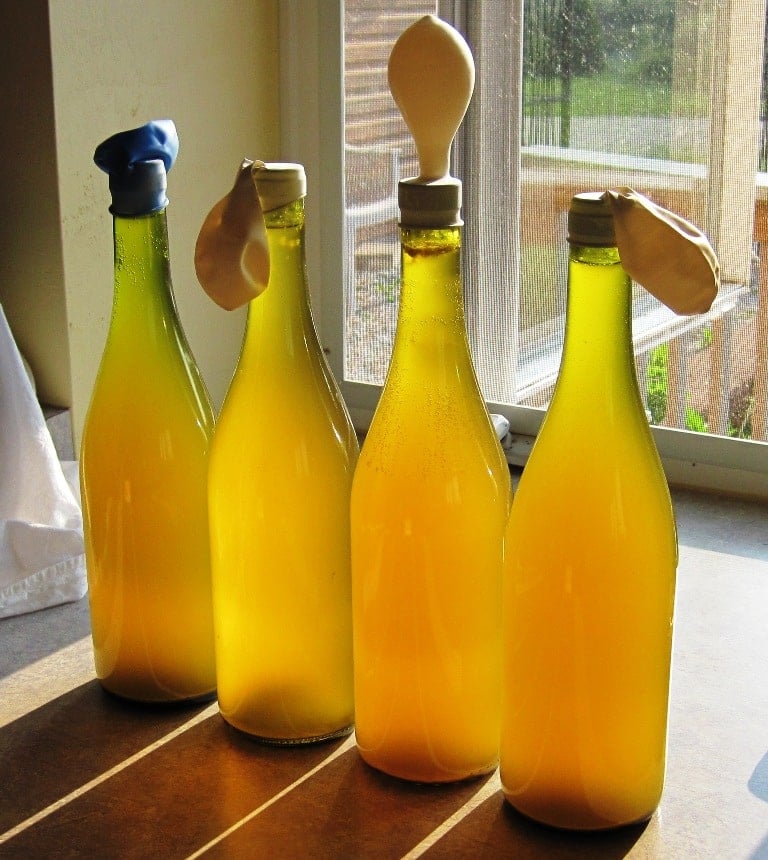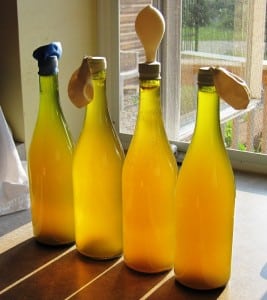 Coming soon, I'll be talking about water kefir. I just ordered Full Moon Feast, so I'm looking forward to combining my kefir with healing herbs (I've heard there are recipes for this in this book) and I've made contact with some water kefir fans on Facebook, so I'm hoping to get some tips from them to spice up my kefir brewing and get my grains growing.
Note – This is the second post of three about making dandelion wine. See the recipe and getting started post here, and the end result – tasting the wine – here.