The kneejerk reaction to a spider might be to grab a can of Raid, but there are many less toxic ways to get rid of spiders. Instead, try one of these 8 Natural Spider Repellents listed below, such as the spider spray.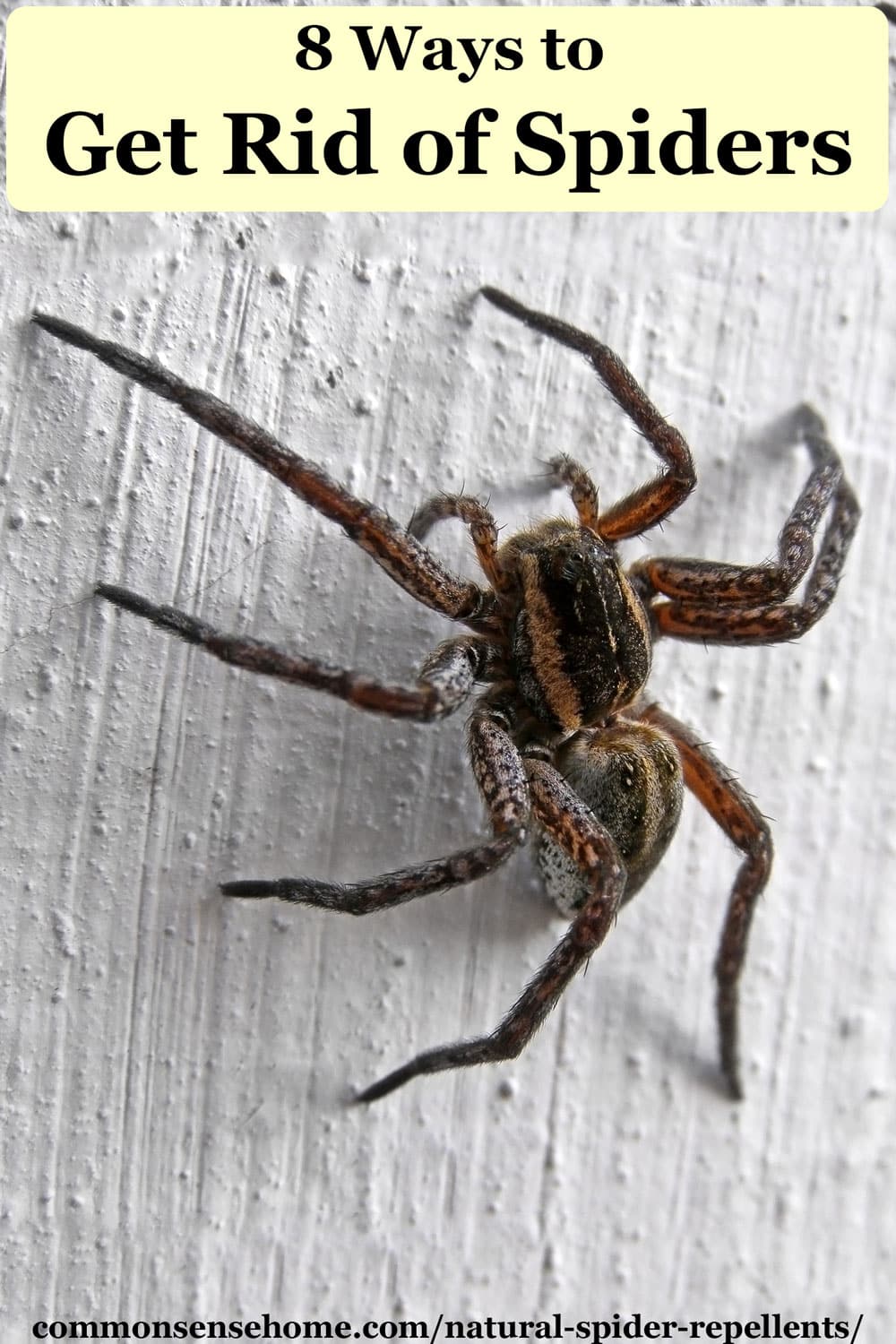 We also include tips to get rid of spiders in your home by making it a less welcoming habitat, and reasons to like spiders.
Finally, we wrap up with a quick discussion of standard repellents and more pest control tips.
…