2015 has come and gone and I am once again left shaking my head at how quickly it passed.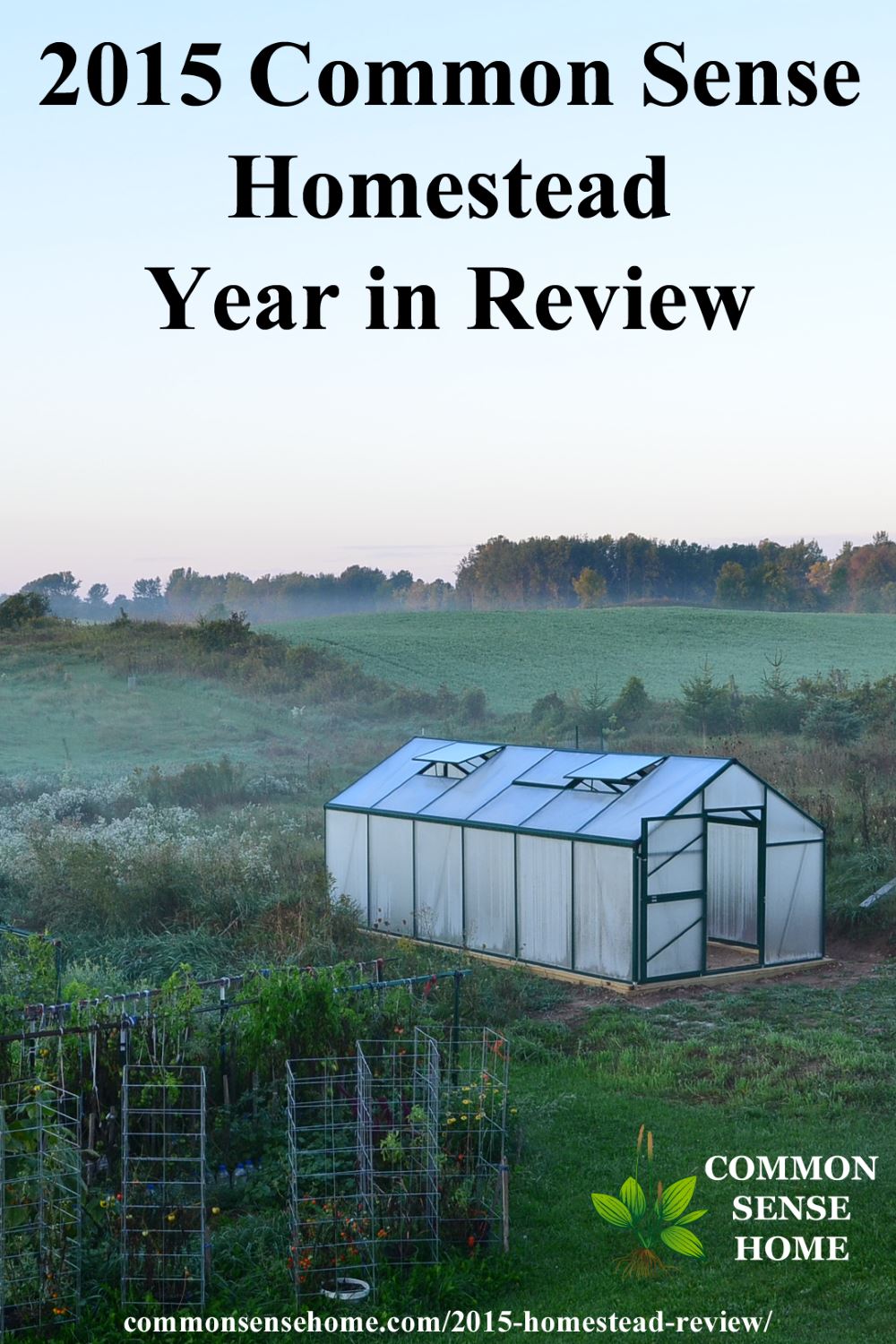 The boys are young men now, and still debating about what they want to do with their lives. Both are getting fairly proficient in the kitchen and garden, so at least I know they won't starve. Younger son is still taking piano lessons with Miss Betty, and becoming quite proficient. Older son maintains his fondness for computers and circuitry, and has taken to wiring up odd bits, building new computers and repairing older computers in the basement.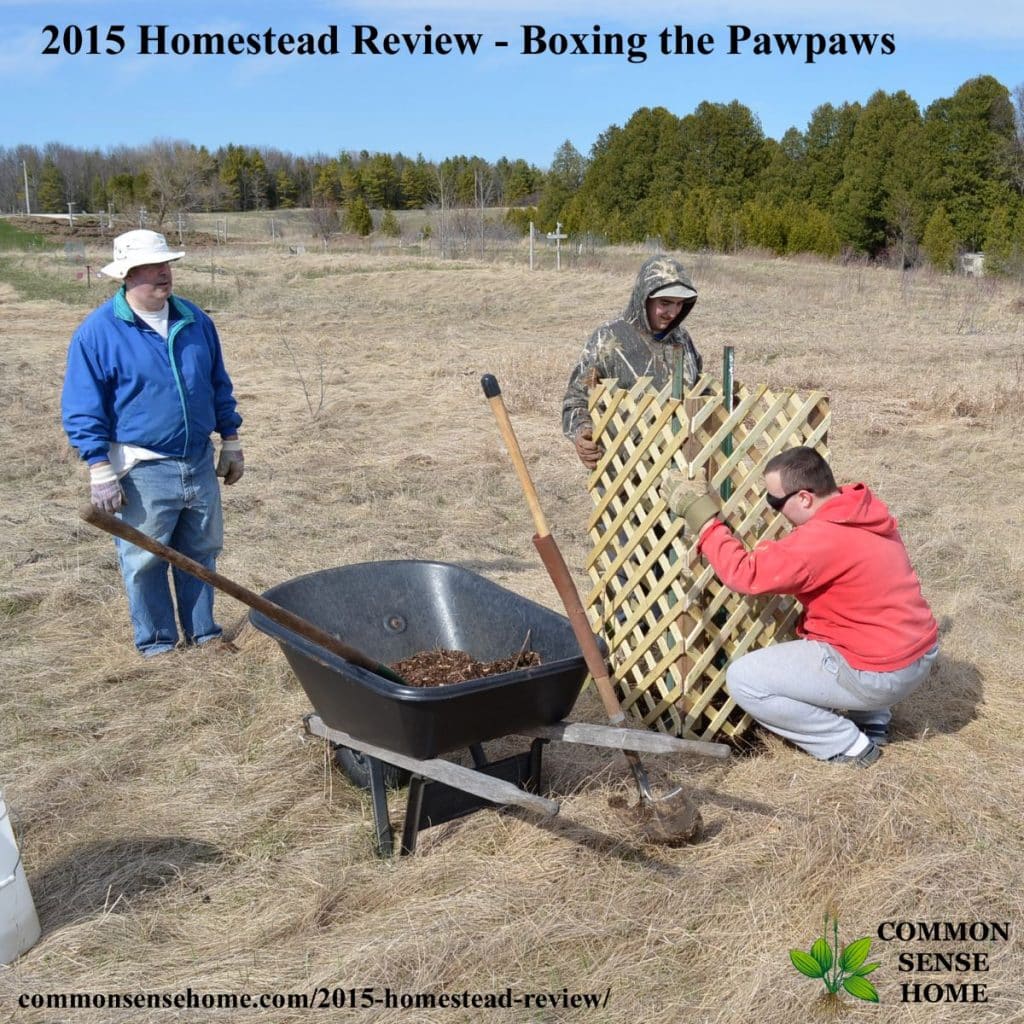 The boys were a huge help this spring as we started serious progress of our permaculture makeover of the homestead. With the help of our neighbor (and his back hoe), we carved swales into the south hill where the grapes have been struggling for years. We mulched and planted these swales with a variety of shrubs. We also added more shrubs, vines, brambles and trees around the homestead, planting just under 100 this year alone. (The boys did much of the planting and watering.) The photo above shows them boxing one of the pawpaw trees. Pawpaws need partial shade and protection when they are first getting established, so we rigged up these boxes to cover them. At the end of the season they were all looking good, so hopefully they'll survive the winter.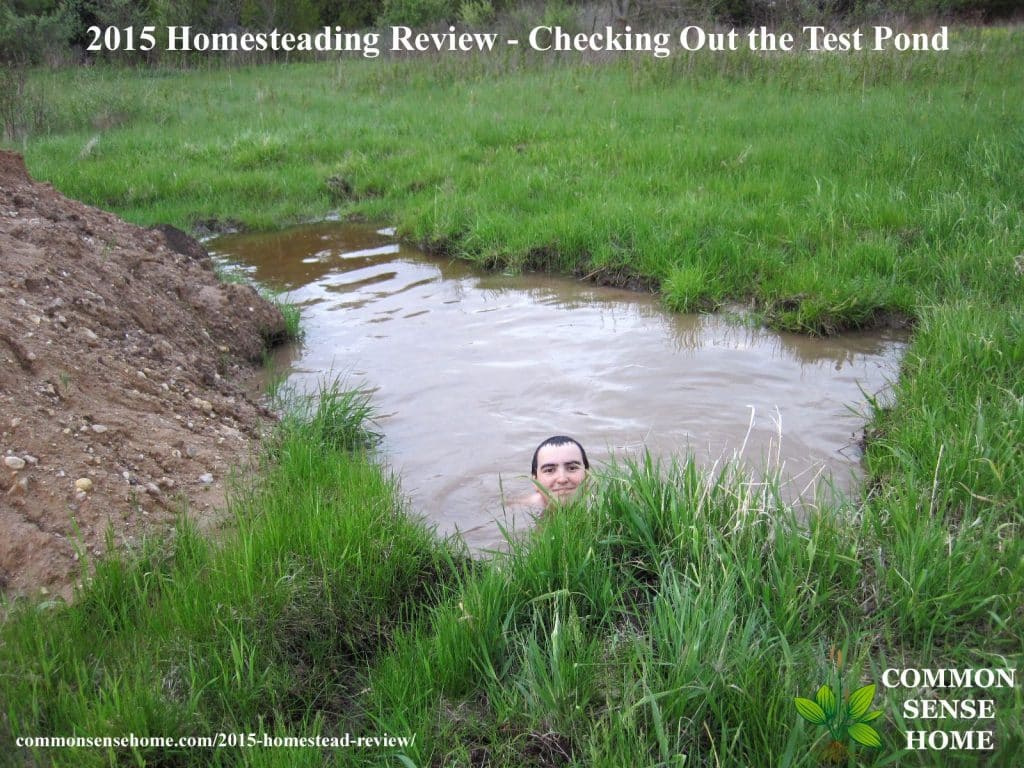 Our neighbor also excavated a small test hole to see if we would get water if we dug a pond, and the results are promising (water and frogs showed up in the mini-pond, and a boy who didn't mind playing in the mud). We're working to grow a wider variety of perennial crops in addition to the annual garden. You can read about our plantings to date and our plans for the site in the post, "Homestead Permaculture Project – Site Overview".
Our big project this year was a new 10'x20′ greenhouse. It took longer than expected to complete because we had to get creative with the footings to make it stable while preserving the planting area inside. Initially, we tried mounting it on heavy boards laid on the ground, but even with leveling to the best of our abilities along the length of the greenhouse, it was not sturdy enough. Instead, we dug frost footings and attached a box frame to the footings, then attached the greenhouse to the box frame. I'll cover the footings in a future post.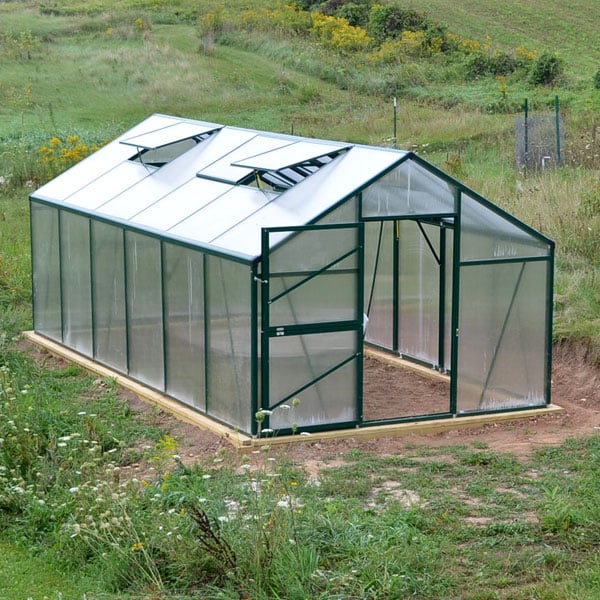 Thanks to each of you who helped carry it off its site and back on again.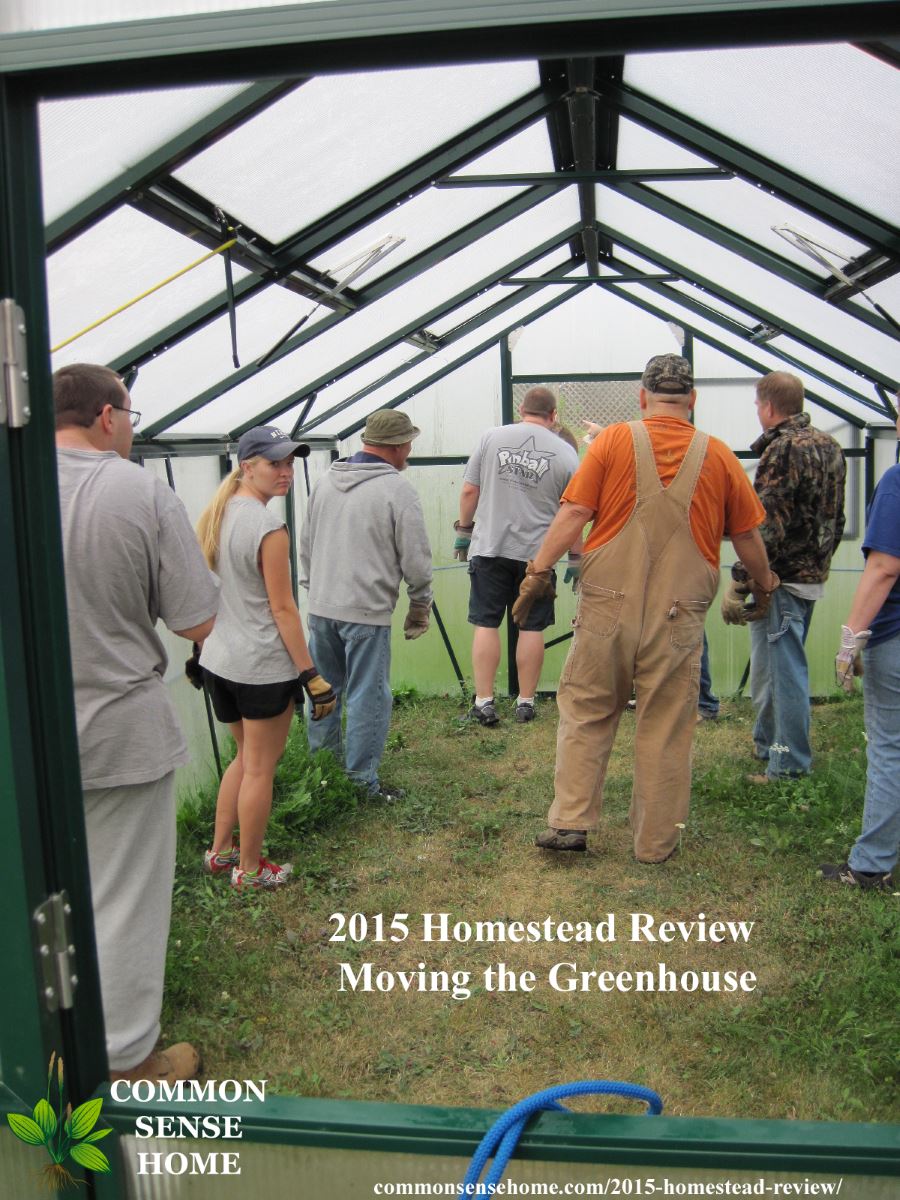 It was quite the challenge to carry the completely built greenhouse around the yard, but it is now filled with an array of tiny cold tolerant veggies. I suspect they'll take off more once we start getting some more daylight, and I'm looking forward to an earlier start on the season this year. Our small attached greenhouse is helpful, but gets a little too much afternoon shade.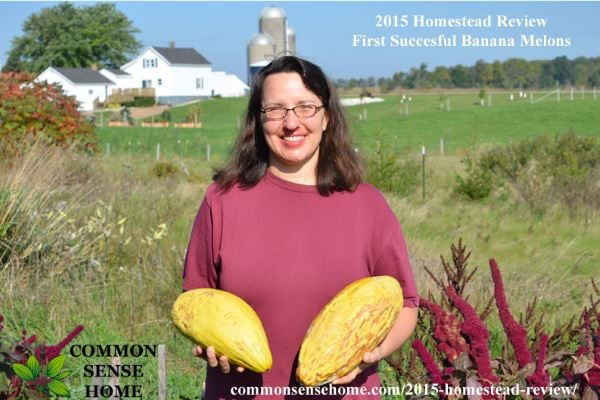 August was invited to speak at the StateTech Cyber Security Summit on June 3 in Chicago. He also shared the presentation in Green Bay and a couple of villages. The welcome email read, "The summit will be a one day event focused on cyber security challenges faced by government IT, strategies for addressing cybersecurity issues and technologies for Cyber defense. As an IT Leader recognized for your knowledge and experience with cyber security concerns, we would be honored to have you join us as a thought leader at this event." I thought it was pretty cool that he was recognized for his experience. He's still working as the Chief Information Officer/Security Officer of Brown County, and it's very nice to have him home every night. (He started with Brown County in May of 2014 after 5 years at the Medical College of Wisconsin in Milwaukee. More on that time in our lives here.)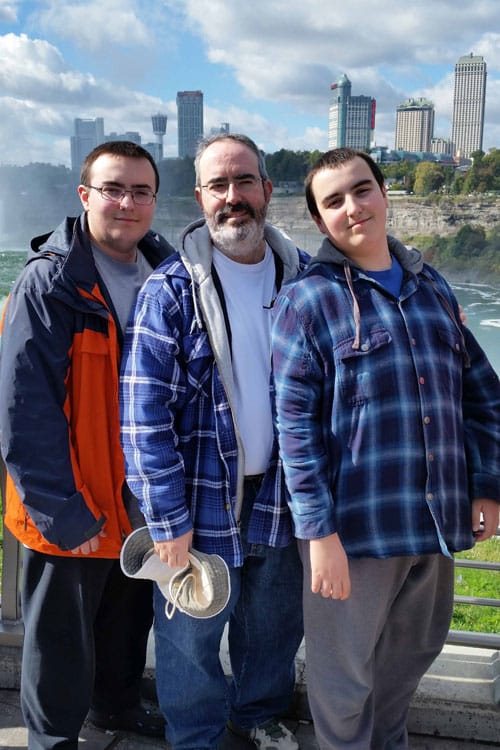 In October, I was invited to speak at the Naval War College Strategic Studies Group (SSG) in Newport, Rhode Island. As strange as it may sound, the speaker organizer was searching for self-reliance information on the internet, and came across my site. After some discussion, it was agreed that August could join me in presenting. (There was no way I'm traveling cross country alone. Not my thing!) The SSG group was great, and it was an experience I'll remember for a lifetime. Below is a photo of one of the coins we were presented as mementos of the trip.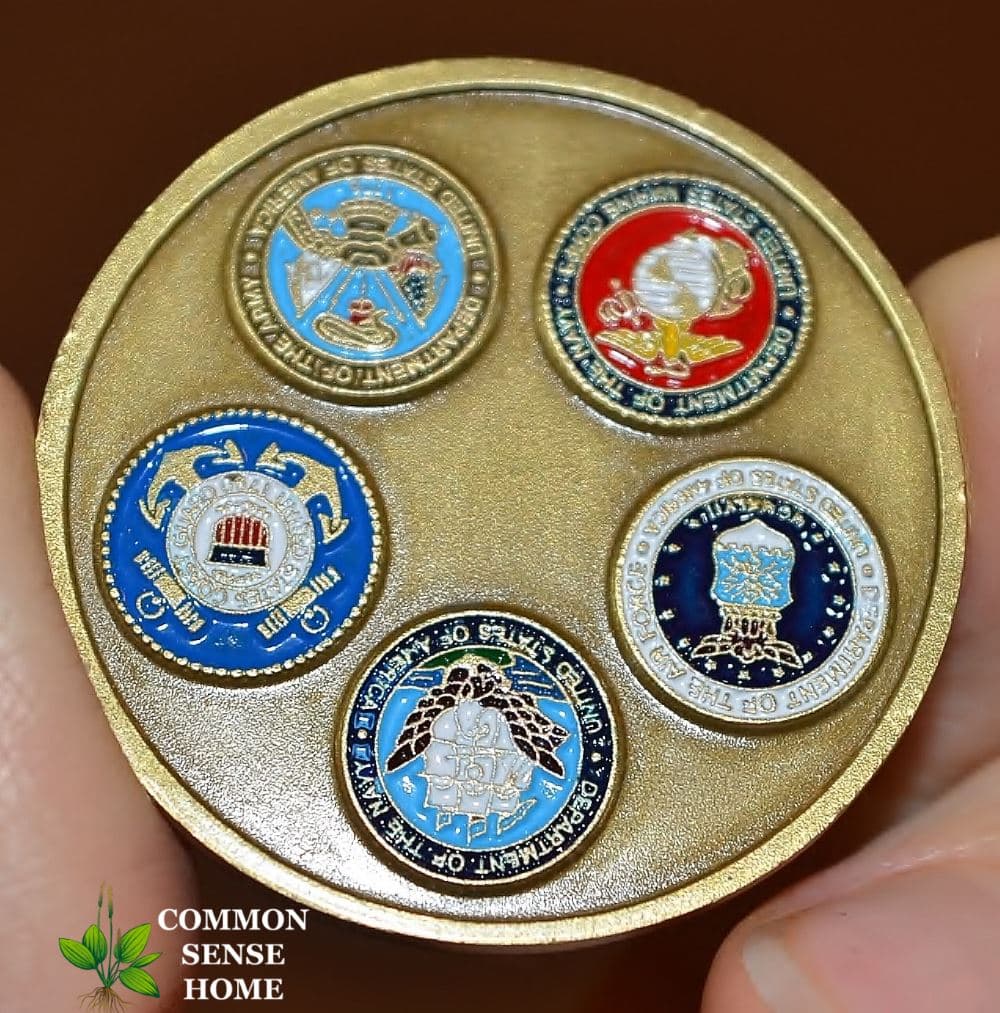 We took the boys with and made a family trip out of it. The boys had their first airplane ride, saw the Atlantic Ocean, visited Niagara Falls and saw way more people and cars than they probably have seen in their entire lives. We flew out and drove back, but didn't do a ton of sight-seeing, in part due to the final major event of the year.
About mid-May or so, I came down with some skin trouble similar to what mom dealt with before she died. It's made me pretty miserable at times, but I think my friend, Mary Jean, and I are finally making some progress getting it under control with diet and alternative therapies. I have learned more about skin treatment and alternative healing than I ever expected to, but I am thankful that I have the treatment options that I do instead of just popping on pills or smearing on creams to mask the symptoms. As mom's experience proved, those all stop working after a while and some have nasty side effects. I'm hoping to tackle 2016 healthier than I've been in some time.
Here in internet land, I was involved in several online summits and podcasts, and pulled together some e-books featuring some of the more popular topics on the site. My goal for 2016 includes more books with new material, but it is tricky at time to balance time online and off. I'll do my best. We're also working on plans for a chicken coop/storage shed attached to the north side of the greenhouse, so that should be a fun project.
I hope you have a wonderful 2016, and I'd love to hear about your accomplishments from 2015 and your homesteading plans for the new year.
You may also enjoy: