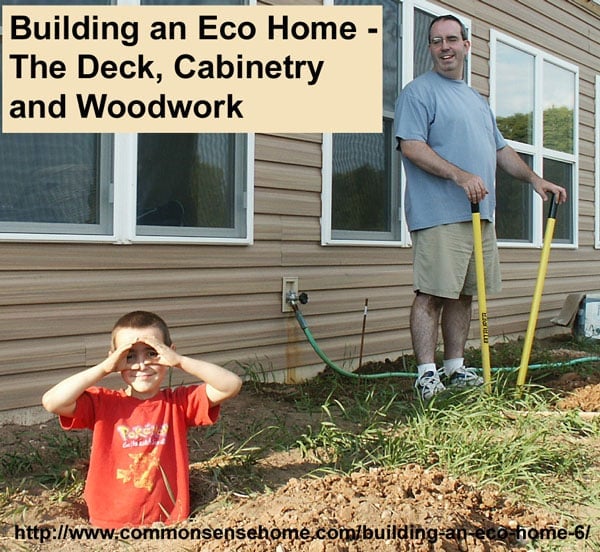 The "Building an Eco Home" series is nine articles that were originally published in The Healthy Independent while we were in the process of building our current home. I have made only minor edits to include links and format for the online publishing. I will be discussing green building and remodeling in more detail in upcoming posts, so if you want to know more about a topic, please make a request.
Moving In!
Moving day finally arrived on June 22nd, 2005. After a flurry of packing and final push to make the house livable (there was no running water as of 6/20/05), we were in. The next two weeks continued to feature an array of craftsmen finishing odds and ends around the house, much to the surprise and dare I say dismay of our exchange student, Carlota. [Read more…]
Posts may contain affiliate links, which allow me to earn a commission to support the site at no extra cost to you. Thank you!