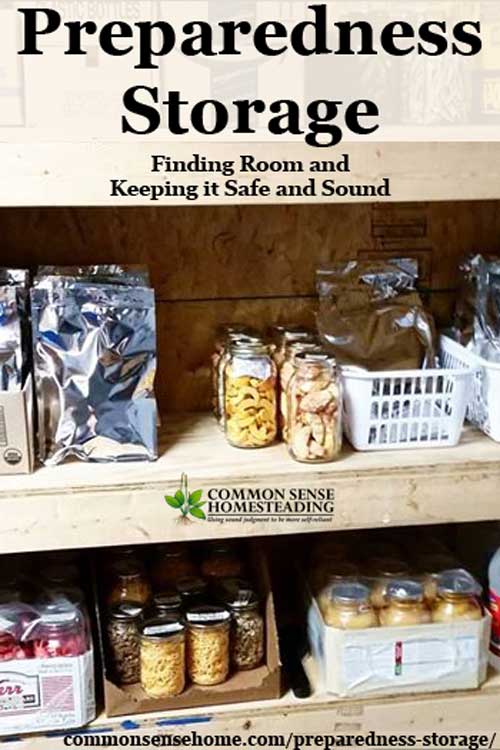 With ongoing economic uncertainty and erratic weather conditions, investing in food and general preparedness storage makes sense and can provide a very good return on time and money spent. Food prices keep creeping up and packages keep getting smaller, so what you can stash now will almost certainly cost more in the future.
The challenge is finding room for additional storage and keeping food and other items accessible and in good condition. If you can't find what you need when you need it and/or it gets spoiled or damaged, you're wasting money. In this post we'll cover some ideas for where to stash your preparedness storage (and general food storage), and tips for keeping it usable. [Read more…]
Posts may contain affiliate links, which allow me to earn a commission to support the site at no extra cost to you. Thank you!